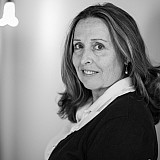 New format expanded by 20 laps and includes former event winners and champions competing full-time in the Sprint Cup Series.
It's a longer event and potentially a larger field for the 2015 Sprint All-Star Race.
On Wednesday, NASCAR announced that in addition to Sprint Cup race winners from 2014 and 2015 any past champion or previous All-Star victor who is still competing full-time in the series will be eligible for the May 16 event at Charlotte Motor Speedway.
Gone is the requirement that included former All-Star winners and champions from the last decade.
The sanctioning body lengthened the event by 20 laps which increases each of the first four segments from 20 to 25 circuits. The final 10-lap shootout will determine which driver earns the $1millon prize. 
"These updates were made to ensure that our fans have every opportunity to see the best drivers in one of our crown jewel events and give them even more on-track action," said Steve O'Donnell, NASCAR executive vice president and chief racing development officer. "Expanding this field and adding laps delivers that to our fans, raising the competition level and ensuring that this race continues to be the biggest all-star event in all of sports."
Jamie McMurray is the defending winner of the event and one of 17 eligible drivers. Three additional spots are open based the two transfer spots for Sprint Showdown winners and the Sprint Fan Vote winner. Fans can vote until 7 p.m. ET on May 15 at www.NASCAR.com/sprintfanvote.
Although there had been discussion of teams testing the 2016 rules package at the All-Star event, NASCAR included in the release that drivers "will compete in cars that conform to all 2015 rules."
The average finish of the first four 25-lap segments will determine the order the drivers enter pit road for the mandatory four-tire pit stop. Pit stops in the first four segments are optional. The driver's position exiting pit road will set the lineup for the 10-lap shootout. While all laps will count in the first four segments, only green flag laps will be tallied over the final 10 laps.