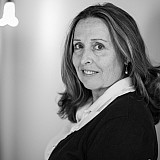 Competitors join with NASCAR to focus on improving the sport.
NASCAR held its second drivers' council meeting in the 500 Club at Daytona International Speedway on Saturday. 
Dale Earnhardt Jr., who will start first in the Coke Zero 400, called the meeting "real productive". Earnhardt said a variety of topics were discussed including the aerodynamic changes NASCAR had planned for the cars as well as the tires that will be used going forward. 
"We talked a little bit about this low downforce package and what they want to do at some other race tracks as well," Earnhardt said. "We just kind of get in there and get the information they're getting from Goodyear, the meeting with the owners, the drivers. They're busy folks and they have a lot going on."
The right stuff
In addition to the lower downforce package that NASCAR is scheduled to run at Kentucky Speedway next weekend, Jeff Gordon confirmed that a high downforce package is in the works for Indianapolis and the second Michigan race in August.
While Gordon's choice of last year's tire was out-voted by his peers at the Indy test on April 29, the 2014 Brickyard 400 winner anticipates the new Indy tire will have more grip along with a "lot tighter feel to the car" which will make the cars more difficult to turn.
"So, am really anxious to see what is going to happen balance-wise with that package there," Gordon said. "But, I think it is obvious to all of us that is one of the hardest places we have to pass. If they can create a way to get more passing...we don't know if this package...it is all in theory right now. It's all computer simulation and wind tunnel. 
"That is why the drivers are in there adding what we do and feel and go through during a race behind other cars.  I think we are all in favor of trying a low downforce package and we want to try the opposite of that, I think Indy and Michigan are good tracks to try that out. We will just have to see what happens."
Gordon's goal? Having the ability to run wide open behind his competition without losing so much downforce that the mechanical grip disappears.
If we can get the speeds right, then what it is going to do is create a really massive hole in the air for you to draft up to down the straightaway.

Jeff Gordon
"If we can get the speeds right, then what it is going to do is create a really massive hole in the air for you to draft up to down the straightaway," Gordon said. "Those are long straightaways at both of those tracks.  The question is still what is going to happen when you are behind another car through a corner."
A team effort
Gordon believes it's up to the drivers to contribute to the sport. The four-time Sprint Cup champion feels the best way to give back is for the competitors to offer their expertise to the process to make it "the best it can be". 
"I must say, in all the years I've been in the sport, these two meetings that we've had have been some of the highlights of my career," Gordon said. "I think it's huge. To open the lines of communication in a sense where, you have every manufacturer represented. You have a lot of different teams represented. And basically, when you get in that room, you realize that everybody goal is to just try to do whatever we can to continue to make this sport as great as it has been and possibly even better; and the racing the best we can possibly get; and whether it's maintaining something that we currently have or improving on something that we currently have. 
"Yeah, maybe one person might have in the back of their mind that oh, that's going to affect our ability to compete at the level we're competing now. Doesn't matter. There's too many other people that are weighing-in on that that would outweigh your reason. But everybody get's to throw ideas out and it's phenomenal. It's phenomenal to be able to throw those ideas out and feel like you're being heard. Discuss it as a group and knock holes in it.
"And that's from NASCAR's side as well as the drivers' side. I only want to see that grow and continue. That incorporates the crew chiefs, engineers, Goodyear, everybody that's really contributing to the product we have out there on the track."