Get alerts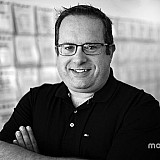 Joe Gibbs Racing officials have confirmed the organization has transferred management of the Nos. 78 and 77 Furniture Row Racing pit crews over to FRR itself.
JGR currently employs the pit crew members who work for FRR's Nos. 78 and 77 teams and the FRR organization also takes part in a technical alliance with JGR, which provides for information sharing and car chassis.
On July 27, JGR suspended two members of Martin Truex Jr.'s No. 78 pit crew – Chris Taylor and Lee Cunningham – for three races apiece after they were involved in a confrontation on pit road with Adam Stevens, crew chief of JGR driver Kyle Busch.
Busch and Truex were involved in a wreck while racing for the lead on a restart in the Brickyard 400 at Indianapolis Motor Speedway.
In a video that was shown on Fox Sports 1's "NASCAR Race Hub," Stevens was seen approaching one of the No. 78 crew members who was sarcastically clapping in his direction. Another No. 78 crewman then intervened and the heated verbal exchange got a bit physical before the two were separated.
Team owner Joe Gibbs defended the suspension in an interview with ESPN.com. "I think we took everything into consideration and did what we thought was best," he said.