Get alerts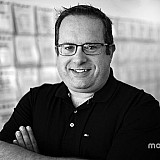 It's been a frustratingly successful rookie season for Erik Jones in the Monster Energy NASCAR Cup Series.
Frustrating, because he looks back at six races this season that he has failed to finish and knows the lost points could already have him in good position to make the playoffs.
Even though his current points position makes that path to the playoffs an unlikely one, he can still win his way in.
Friday, he put himself in the best position possible to do that by winning the pole for Saturday night's Bass Pro Shops Night Race at Bristol (Tenn.) Motor Speedway.
"It's really frustrating to look back on the season because we've had six DNFs. That's why we're not in the playoffs is those six races. If we would have finished those six races we'd be in – I think an absolutely fine spot to point our way in," Jones said Friday.
"It's just too big of a deficit with only three races to go counting tomorrow night. We definitely got to win. I think the pressure's on, but we've all been handling the pressure really well and I think that's shown over the last few weeks."
Jones is currently 16th in the driver standings, but 19th in the playoff standings for the 16-driver field.
Jones has two previous victories at Bristol, both in the Xfinity Series. In his Cup series debut at the track earlier this season, he qualified 14th and finished 17th.
His strong performance in Friday's practices and qualifying continued the improvement shown by his No. 77 Furniture Row Racing team in recent months.
Jones enters the race with three consecutive top-10 finishes and five in his last seven races. He earned his career-best third-place finish last weekend at Michigan.
"I think over the last month and a half, two months, I've been a lot more prepared for what we've been doing week-in and week-out. I feel like I've been really upping my effort more and more each week and figuring out how to get better as a race car driver," Jones said.
"I didn't exactly know how to do that at the start of the year. Just everything I've been learning and accumulating and figuring out on the race track and the studying during the week and putting the work in off the track has added up for myself and as well as the team.
"Everybody's in a good rhythm. Everybody knows their role. (Crew chief) Chris Gayle's been doing a really good job. Our engineers have been really strong and they just have a really good feel for what I want out of the race car."
Gayle returns to Jones' pit box this weekend after serving a two-race suspension for an unapproved rear suspension component found on the car following the Pocono race earlier this month.
Jones, 21, believes patience has been key to his progression this season and will be much-needed asset if he is to earn his first career victory on Saturday night.
"It's going to take a lot of patience from myself because the race track is going to change so much and there's going to be some ups and downs for us I'm sure throughout the night," he said. "It's going to be sticking with that and not getting frustrated, not getting upset if the car's not doing exactly what we want.
"I think we can definitely do it. This has been a good track to me and I feel like I have a decent idea of what it's going to take at the end of the day."