Get alerts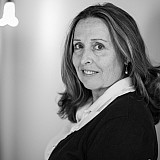 Dale Earnhardt Jr. has won the last two races at Pocono but the surface seemed unfamiliar to him on Friday.
The Trick Triangle just got trickier.
It was clear from the driver responses following the first Sprint Cup Series practice that the Tunnel Turn at Pocono Raceway has degenerated considerably during the winter. 
"There is an undriveable pothole in the middle of the Tunnel Turn and I'm trying to figure out how to get around it," Brad Keselowski said over the radio to the crew. "It's so bad I feel like a tire rod is about to break."
Several drivers wondered whether their cars could sustain the bumps through the Turn 2 — where the track runs over the two tunnels that exit the speedway.
Joey Logano's sole takeaway from first practice? "A headache," he said with a laugh. 
 I figure Travis Pastrana would be really good here with the jump in the tunnel turn.  It's brutal. It's a big, big jump.

Joey Logano 
"Apparently, winter was really harsh here or something," said Logano, who qualified 11th. "It's unbelievable. I figure Travis Pastrana would be really good here with the jump in the tunnel turn.  It's brutal. It's a big, big jump. The front tires are completely off the race track, so obviously that's hard inside the race car to figure out how to get over that for the driver.
"But for the team you try to fix that you hurt the rest of the race track. You give up two corners for one corner? That doesn't really make sense, but you want to try to compromise and get that corner as good as you can, and Pocono is always a compromise because there are three different corners, but it's a little bit more different than normal because of the jump.  Everyone might be calling it bumps, but I think it's big enough to call it a jump. It's tough."
Searching for a solution
Logano was one of the Sprint Cup drivers to discuss the issue with NASCAR President Mike Helton. Officials from the sanctioning body scoped out the track on Friday.
Dale Earnhardt Jr., who swept last year's races at Pocono took up the issue with Pocono Raceway President Brandon Igdalsky.
We did have some bumps through there last year and they have just gotten more severe.

Dale Earnhardt Jr.
"They did make some cosmetic changes to the tunnel as far as entering and exiting, but we were assured by Brandon and the guys here that is not what has happened to create the problem on the surface of the racetrack," Earnhardt said. "It just was a really difficult winter.  We did have some bumps through there last year and they have just gotten more severe.  
"I think they are going to take some time in between the events here this weekend and in August to fix that.  Having talked to them today I feel like that they understand that while we can get through this weekend with what is back there right now, it is probably not in their best interest to leave it as is.  Because it will continue to get worse and I don't think that we can get our race cars through there if it gets much worse than it is."
Despite Earnhardt's success on the 2.5-mile track, where he's finished in the top 10 in seven of his last eight starts (he experienced transmission issues in the 2012 Pennsylvania 400), he didn't recognize the tunnel turn during his first laps on the track. 
"Luckily I didn't go through there with a whole lot of confidence in the first place or speed because that was wild," Earnhardt said. "We worked on the car and we can do things to make the ride quality better, but there is only so much we can do.  It's just very severe bumps."
Earnhardt qualified 20th for Sunday's Axalta 400 — only his second qualifying effort outside of the top 10 since the track was repaved following the 2011 season. Still, the driver of the No. 88 Hendrick Motorsports Chevy believes the issues will be addressed.
"Brandon (Igdalsky) and those guys are aware and they are looking forward to improving it and fixing it," Earnhardt said. "I think everything is going to work out. I would be worried had they not been aware of it and not had any interest in fixing it.  
"Brandon does a great job with this place. I've gotten to know him really well over the last couple of years.  He listens to the drivers, the series officials and really takes what everybody has to say to heart.  He just wants to have a good facility people enjoy coming to whether you are a driver or a fan or what have you.  
"I'm happy that they are going to tune on it.  Whatever they do anything to improve it.  I just think over time another hard winter and it is just going to be a little bit too much."  
Wait and see
Still, Logano is concerned about the weekend. He's not sure that under race conditions that a driver on the low lane will be able to hold his line — particularly through the Tunnel Turn. The Team Penske driver believes a lot will depend on whether the teams dial in their cars on Sunday. 
"Obviously, we're all gonna try more things tomorrow in practice and try to make it better, but it may promote some passing – possibly," Logano said. "It's not gonna promote much two-wide racing through the tunnel, but it might off the corner because cars can make a mistake and you go up the race track, lose momentum, and a car can pass someone that way.  
"But two–wide through there, there's a good chance someone loses the nose and gets up into somebody.  It's already been a tricky place to run two-wide through that corner as it is, and it's always kind of hairy through it.  It makes it exciting to watch for sure, but it's definitely gonna be harder for cars to hold the bottom, especially on new tires with low air-pressure you're on the splitter more, so all of that is kind of going against you on a restart." 
Although Carl Edwards, who qualified second, equated the track conditions to "motocross racing, he remains optimistic.
"It was pretty wild," Edwards said. "To me it's fine. You don't want that perfect, smooth racetrack. You want some bumps like that. That's going to shake it up and give you an opportunity to pass people. You drive down that corner, you ride it out through the bumps and hope the car is pointed the right way. It's pretty crazy."