Get alerts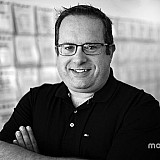 Rick Ware Racing will field two teams in the Monster Energy NASCAR Cup Series next season and has acquired a charter for one of them.
RWR said Friday it had acquired a charter from a current Cup team and would use it on its No. 51 full-time entry for the 2018 season. The organization also plans to field an "open" team in 2018 with its No. 52 team.
RWR is also upgrading its current 20,000-square-foot shop in Thomasville, N.C., to include updated equipment and personnel, including engineering support on and off the road.
"Rick Ware Racing is going into our 27th year and we are more excited than ever," team owner Rick Ware said in a statement. "The Lord has blessed us with some great opportunities and alliances.
"We're dedicated to improving our program from top to bottom during the offseason and with a charter, it brings a lot to the table not only for our drivers but our partners, too. We're looking forward to making 2018 one of our best seasons yet."  
RWR will run a variety of manufacturer chassis next season – some cars it has built itself and others it has acquired from other teams.
The team has not yet finalized its driver lineup and is still seeking additional marketing partners.