Get alerts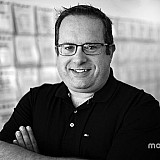 Rained out qualifying has given Kyle Larson the pole in a Monster Energy NASCAR Cup Series race for the second time this season.
Friday's qualifying at Bristol (Tenn.) Motor Speedway was canceled after persistent rain showers drenched the track most of the day.
Larson, the series points leader and also atop the owner's standings, will start on the pole for Sunday's Food City 500.
He will be followed in the lineup by Chase Elliott, Martin Truex Jr., Brad Keselowski, Joey Logano, Ryan Blaney, Kyle Busch, Jamie McMurray, Clint Bowyer and Kevin Harvick.
This is third time Larson has started on the pole in eight races this season. Only once (Auto Club Speedway) has he earned the position through qualifying. He also started on the pole at Martinsville, Va., after qualifying was rained out.
Larson, 24, has been on a tear to open his 2017 campaign.
His second place finish two weeks ago at Texas was his fourth runner-up showing of the season and fifth in the last six races dating back to last season.
Larson, who drives the No. 42 Chevrolet for Chip Ganassi Racing, has the top average finish (5.4) in the Cup series and leads Elliott by 17 points in the series standings.
Bristol has traditionally not been one of Larson's best tracks. He has two top-10 finishes in six starts and an average finish of 21.5.