Get alerts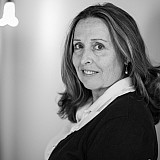 The first race of the first round kicks off at Chicagoland Speedway on Sunday.
Will the Toyotas continue to dominate on intermediate tracks or will Chevy or Ford serve up a surprise?
Four Toyotas topped the speed chart in first practice led by Kyle Busch, who went on to win the pole for the Tales of the Turtles 400 later Friday afternoon. Regular season champion Martin Truex Jr., the defending winner of this race, won three of the six 1.5-mile track events in the first 26 races. He topped the speed chart in second practice on Saturday. 
By Happy Hour, Kevin Harvick had the Best 10 Consecutive Lap Average followed by Kyle Busch, Chase Elliott, Truex and Denny Hamlin. The top-three single lap speeds came from a Toyota (Busch), a Chevy (Austin Dillon) and a Ford (Brad Keselowski). 
Is there hope for parity after all? 
Here's how the top 16 stack up at Chicago: 
Kyle Busch — Busch is one of eight previous Chicagoland winners (2008) in the field. In 12 starts, Busch also has four top fives, seven top 10s and an  average finish of 11.1. 
Denny Hamlin — Hamlin shares the front row with Busch. His only win here came in 2015. Hamlin's worst finish in his last three starts was sixth. He has two top fives, five top 10s and an average finish of 16.1.
Martin Truex Jr. — Prior to his win last season, Truex had posted just two top 10s in 11 starts at Chicagoland. In his last two starts, Truex has led 71 laps. He rolls off third on Sunday. 
Kevin Harvick — Harvick is one of two multiple winners at Chicagoland (2001-2002)— the other being Brad Keselowski. Harvick is also tied with his Stewart-Haas Racing teammate Kurt Busch and Matt Kenseth for most starts at the track — 16. He also boasts eight top fives, nine top 10s and an average finish of 12.2 with 373 laps led. Harvick starts fourth.
Brad Keselowski — Keselowski has won two of the last Chicagoland Cup races. Since joining Team Penske in 2010, he's only finished outside of the top 10 once. Keselowski has completed 99.9-percent of all laps raced at the track, led 151 laps and has an average finish of 9.6. Fifty-percent of his finishes are top fives, 75-percent of the time he finished in the top 10. He starts fifth.
Kyle Larson — It's been downhill for Larson since he finished third in his 2014 debut. Although Larson finished seventh in 2015, he dropped to 18th last year. But this season Larson has been a force. He's scored a career-high four victories and could win anywhere — including Chicagoland where he'll start sixth.
Chase Elliott — Elliott rolls off eighth for his second Cup start at Chicago. In his debut last year, he led 75 laps before finishing third. 
Austin Dillon — Dillon's first career Cup win came earlier this season at Charlotte Motor Speedway — another intermediate track. Dillon has three starts here and scored his first top-15 result last year. He starts ninth.
Matt Kenseth — Kenseth scored his only win here in his first season (2013) with Joe Gibbs Racing. In 16 starts, he's scored four top fives and finished half of the race in the top 10. Kenseth has led 438 circuits and completed 99.9-percent of all laps raced. He'll roll off 10th.
Ryan Blaney — Like Elliott, Blaney also made his debut here last year. He started 22nd and led eight laps before finishing a respectable fourth. Blaney led 28 laps in the Xfinity race before contact with Erik Jones. He'll start 12th. 
Jimmie Johnson — Chicagoland is one of three tracks where seven-time has yet to win. Although Johnson has scored two poles here and has led the most laps (695) on the tour, he's yet to close the deal. Still, he's been consistent with seven top fives and 10 top 10s in 15 starts. Can JJ come from 14th to win on Sunday?
Ricky Stenhouse Jr. — Stenhouse finally made it to the dance this year, but how far will he go? In four starts here, his career-best finish came in his 2013 debut. While he's completed 99.6-percent of laps raced at Chicagoland, Stenhouse has an average finish of 17th.
Ryan Newman — Newman won the pole in his first start at Chicagoland (2002) and won the following year. In 15 starts, Newman has four top fives and nine top 10s — seven which he's posted in his last 10 races here. He has an average finish of 14.1 and has led 182 laps. Newman starts 16th. 
Kurt Busch — Busch will have to come from 17th to get his first win at the track. In 16 starts, he has two top fives and nine top 10s. His best result was third in 2015. He's led 104 laps and an average finish of 15.4.
Jamie McMurray — McMurray has mustered one top-five — fifth from the pole in 2010 — and three top 10s in 14 starts at Chicagoland. He's had speed all season, he'll need it coming from 19th. 
Kasey Kahne — Bringing up the rear among the playoff drivers is Kahne, who will start 25th. Kahne scored his fourth top 10 last year (seventh) but hasn't posted a top-five since 2012 (third). He's led 12 laps and has an average finish of 17.5.