Get alerts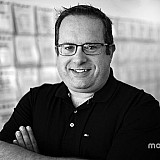 NASCAR confiscated the front splitters from three Joe Gibbs Racing cars prior to the start of Sunday's AAA 500 at Texas Motor Speedway.
The cars of Kyle Busch, Carl Edwards and Denny Hamlin were forced to remove the front splitters of their cars and replace them with new ones.
The rear spoilers and front splitters are considered "bolt on" parts that typically require little, if any, changes before they are added to the cars.
The crews of the Nos. 18 and 11 Toyotas of Busch and Hamlin spent more than 45 minutes working on their splitters before they were in a condition to pass through pre-race inspection.
When the teams were first made aware of the problem, Carl Edward's crew chief, Darian Grubb was seen in a heated verbal conversation in the garage with NASCAR Vice Chairman Mike Helton over the issue.
What did JGR alter?
Sources familiar to the inspection process told Motorsport.com the teams have created "concaves" in the splitter made of bondo or resin.
NASCAR officials confirmed the teams may face penalties next week after the pieces are more closely examined at its R&D Center in Concord, N.C.
"They had to change (the splitters), that's all I know," team owner Joe Gibbs told Motorsport.com before the race. "I think all we had to do was change them."  Asked if he expected any repercussions, Gibbs said, "I don't think so.  I don't think there is. I think we just have to change them."
Both Busch and Edwards are still in contention for the 2015 Sprint Cup championship and penalties could have serious consequences for them.
NASCAR officials said the issues with the JGR spoilers were not the same as the ones Team Penske had confiscated earlier this season at Michigan. In addition, the swap out of the Team Penske spoilers was a relatively quick process at the time.
Asked after the race if he had any concerns about losing points from the splitter issue, Busch said he didn't think so.
"I mean, we've seen splitter issues change before. The Penske cars had theirs changed once. I think a Hendrick car or something like that earlier this year. I don't foresee there being any penalties from NASCAR on that," he said.
"But anything's possible. I could be wrong. I have no idea what the infraction was or what they were upset about. But we changed it and apparently met their expectations after we changed it and were able to go out there and race today."