Get alerts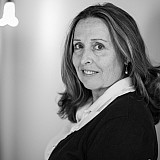 Although Tony Stewart missed three races following the tragic accident and loss of Kevin Ward Jr., he's still eligible to compete for the play-off spot.
HAMPTON, Ga. – Despite the involvement of Tony Stewart in an ongoing investigation by the Ontario County Office of Sheriff of the death of Kevin Ward Jr., NASCAR cleared the driver to race and declared him eligible for the Chase to the Sprint Cup.
President Mike Helton made a brief statement deferring to the release the sanctioning body sent out on Thursday and added that NASCAR has been in close contact with Stewart-Haas Racing throughout Stewart's absence.
After Helton welcomed Stewart back to the racetrack, he offered an explanation behind NASCAR's dispensation.
"As you can imagine, once Tony was cleared to return and he decided to come back, the question goes to his possible eligibility in the Chase," Helton said. "I'll remind everybody back earlier this year when we announced the format for the '14 Chase, that announcement included some responsibility about the routine participation in the season in order to be eligible in the Chase. Along with that importance of routine participation also came 'the asterisk', so to speak, about except in rare instances (EIRI). 
"This has been a very unique set of circumstances to Tony and to our sport.  As the league, it's our responsibility to try to make decisions that are correct and right.  Sometimes we evaluate circumstances that are given us and then make those decisions as correctly as we can. After evaluating the circumstances around this occurrence, we've come to the conclusion that Tony would be eligible to participate in the Chase if he were to earn a spot in it."
This has been a very unique set of circumstances to Tony and to our sport.  As the league, it's our responsibility to try to make decisions that are correct and right.

Mike Helton
Judgment call
Helton says the "experience" the sport has had with other drivers that have been forced to sit out for one reason or another came into play with their decision to allow Stewart to compete this weekend and remain eligible for the Chase.
"You're well aware of our policies and procedures on reinstatement when someone is absent, for whatever reason it may be," Stewart said. "So these would apply to similar situations, except for the fact that this was very unique.
"The reinstatement process doesn't begin until the competitor is ready to come back.  That's what we've been through this week."
When NASCAR first introduced the new Chase format for 2014, eligibility was based on drivers in the top 30 in the point standings that had qualified for and competed in every race. In March, Hamlin qualified for the Sprint Cup race at Auto Club Speedway, but sat out after a piece of metal was lodged into his eye.
Hamlin went on to win at Talladega Superspeedway and is currently 20th in the point standings despite missing Fontana.
Stewart's situation was a bit different. While racing winged Sprint Cars at Canandaigua Speedway in Ontario County, N.Y. on Aug. 9, he was involved in an accident that took the life of Kevin Ward Jr.
Helton said the sport's "scope of responsibility is to our membership, our events."
"Sometimes incidents occur outside of the sanctioned event that we have to consider in the participation of members," Helton added.
Passing the tests
Stewart, 43, is currently 26th in the Sprint Cup point standings. With two races remainging to determine the Chase field, Stewart would have to win this weekend at Atlanta or next weekend at Richmond to earn a playoff berth.
When Stewart broke his leg in a Sprint Car accident last year in August, he was 11th in the point standings before he missed the final 15 races of the season. Stewart returned to NASCAR competition at Daytona Speedweeks in February and was 19th in points prior to pulling out at Watkins Glen following the accident at Canandaigua.
Helton would not go into the specifics of what "the multiple clearances", whether legal or psychological, that Stewart had to pass prior to returning to racing.
When it comes to the assurances that a driver or a NASCAR member is ready to return, we're going to rely on outside experts.

Mike Helton
As Helton wrapped up his press conference, Philip C. Povero, Sheriff of Ontario County, New York released the following statement:
The investigation into the death of Kevin A. Ward Jr., which occurred August 9, 2014, at the Canandaigua, New York Motorsports Park will continue for at least another two weeks.  The Ontario County Office of Sheriff has reviewed this investigation, as it has been developed to date, with members of the District Attorney's Office. The Office of Sheriff will continue to apprise the District Attorney of information as it is developed.  When the investigation is completed, the news media will be advised as to what action will be taken.  The Ontario County Office of Sheriff thanks all media outlets for their patience and understanding as we continue to thoroughly investigate this tragic crash.