Get alerts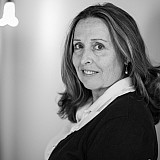 Unless given dispensation from NASCAR, drivers must attempt to qualifying and if they make the show, they must start the event.
DAYTONA BEACH, FLA. – NASCAR introduced a clarification to Rule 17.6.2.1.a on Wednesday affecting eligibility for the Chase for the Sprint Cup.
The rule reads: Unless otherwise authorized by NASCAR, driver(s) and car owner(s) must start all Championship Events of the current season to be eligible for the NASCAR Sprint Cup. If a starting position was not earned, then the driver(s) and car owner(s) must have attempted to Qualify for the Race.
Previously, drivers had to simply attempt to qualify for Chase eligibility unless they received an exemption from NASCAR.
More of risk to run the Double
For example, if Kurt Busch qualified for the Coca-Cola 600, elected to race in the Indy 500 and failed to make it back to Charlotte in time for the start of the Sprint Cup race, NASCAR could deem him ineligible as a Chase contender.
However, in Brian Vickers case, where he is sidelined for the first two races of the season while recovering from issues with blood clots, the sanctioning body could grant a medical waiver. Of course, Vickers would still have to meet the requirements to qualify for the Chase.