Get alerts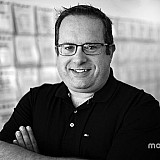 Former NASCAR driver Carl Edwards will receive a sportsmanship award for his conduct during the Monster Energy NASCAR Cup Series' 2016 season finale.
Edwards, who stepped away from full-time NASCAR competition in January, his one of nine recipients of the 2017 Musial Awards presented by Maryville University.
The awards honor the year's greatest moments of sportsmanship and are produced annually by the St. Louis Sports Commission and the National Sportsmanship Foundation. They are named for Stan Musial, the late St. Louis Cardinals Hall of Famer who was the ultimate good sport.
Last November at Homestead-Miami Speedway, Edwards was among four drivers in contention for Cup Series championship. He led the season finale race with 10 laps to go. As he tried to block competitor Joey Logano from passing him on a restart, the two drivers crashed, ending Edwards' shot for his first series championship.
Here is how the St. Louis Sports Commission described the reasons Edwards is receiving the award:
"Instead of losing his cool, as other athletes might have done, Edwards took the high road and showed pure class. He walked over to Logano's pit crew, shook hands with crew chief Todd Gordon, and wished the team good luck. It was a gesture of extraordinary sportsmanship lauded throughout NASCAR.
"Based on the character he has shown throughout his career, it was not a surprise Edwards would take such a gracious approach. Winner of NASCAR's Busch Series in 2011 and holder of 28 Cup Series wins, the Columbia, Mo., native's success on the track is equaled by the class, respect and humility he has personified over time."
The Musial Awards presented by Maryville University take place annually the Saturday before Thanksgiving at the historic 3,000-seat Peabody Opera House in downtown St. Louis.