Subscribe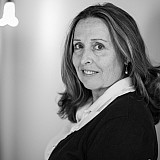 Rain cuts into practice time for the new Sprint Cup aerodynamic package.
NASCAR has cancelled Sprint Cup practice for Thursday at Kentucky Speedway. 
Originally, NASCAR had scheduled a four-hour practice session on Wednesday to test the new lower downforce package, however, that was rained out.
The sanctioning body rescheduled a two-hour practice for the Cup series starting at 11 a.m. but inclement weather and weepers on the 1.5-mile track dashed any hopes of cars getting on the track. 
NASCAR is currently working on revising the schedule for the Camping World Trucks and XFINITY Series. 
Inspection for the Cup tour will begin at 1 p.m. The first of two Cup practices are scheduled for 10:30 a.m. on Friday with qualifying at 5:45 p.m.
Brad Keselowski is the defending pole/race winner of the Quaker 400.