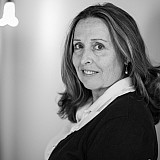 Sanctioning body penalizes three Sprint Cup teams for pushing beyond the limits in the Coca-Cola 600.
NASCAR handed out penalties to three Sprint Cup teams stemming from infractions at Charlotte Motor Speedway. 
The No. 1 Chip Ganassi Racing team modified the right rear quarter panel wheel opening following qualifying inspection on May 21. 
NASCAR levied the team with a P2 level citing the following Sections in the 2015 NASCAR rule book:
"12.1: Actions detrimental to stock car racing.
20.4.b: Body; All approved OEM-manufactured body components must be used as supplied except as required to stiffen, or to attach to other vehicle components. Tolerances from CAD surfaces and template tolerances are provided to allow for manufacturing, fabrication, and installation variability. Approved Parts: GM R: NSCS 0786. Part Name: Quarter Panel RS, Effective date Aug. 1, 2012.
20.4.2: Surface Conformance (a). Coordinate measuring machines, scanning equipment, and templates, among other tools, will be used to inspect body surfaces for conformance to the approved OEM and NASCAR CAD files."
Crew chief Matt McCall is on probation until the end of the year.
Double the trouble
For the second time in as many events, the Nos. 48 and 51 Chevys received written warnings resulting in the assessment of P1 penalties. The No. 48 Hendrick Motorsports team was busted for pulling out the side skirts in the All-Star Race and consequently was warned last week in pre-qualifying inspection. 
The No. 51 HScott Motorsports crew was also warned in the All-Star Race for multiple trips through inspection and during pre-race inspection for the Coca-Cola 600.
Under NASCAR's Deterrence System, section 12.5.3.1 of the rule book states:
"Warnings and P1 penalty options: b. Multiple warnings issued to the same member or team will result in one or more P1 penalties; c. If the same team receives two warnings during the same event or two warnings during two consecutive events, whether the events are championship or non-championship, then this may result in one or more … P1 penalties at NASCAR's discretion."
The penalty for multiple warnings to the Nos. 48 and 51 teams will result in having the final two choices of pits for this weekend's race at Dover International Speedway. The selection will be based on qualifying results.