Subscribe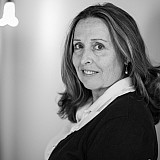 NASCAR looks to enhance racing, improve safety and reduce costs for in 2015 and beyond.
As Motorsport.com first reported last week, the new Sprint Cup rules for 2015 competition have been released.
At 9 a.m. teams received the new rules and procedures with the "rationale" of enhancing the competition, improving safety, reduce cost, enhance relevance and/or pursuing NASCAR's green initiative.
Gene Stefanyshyn, NASCAR vice president of innovation and racing development said he was "very happy" with the collaborative effort.
We tried to involve the teams – get as many opinions as possible, go testing, collect data.

Gene Stefanyshyn
"Getting more input is better, right? I think the nice thing about it is it wasn't done totally in isolation," Stefanyshyn told Motorsport.com. "We tried to involve the teams – get as many opinions as possible, go testing, collect data.
"When it was all said and done with it, we balanced it all that out. We have a lot of different people, we have drivers, we have owner, we have broadcasters, we have tracks and we take all that input and try to come up with the best solution. I think we landed there."
Daytona pre-season testing eliminated
While testing is still up for discussion, independent team testing and pre-season thunder (AKA Daytona testing) for now have been eliminated. Possible Thursday tests at selected tracks prior to the event are up for discussion. And there appears to be more Goodyear tire tests, such as the one scheduled for Auto Club Speedway on Oct. 28-29, which will allow teams a first look at the 2015 rules package and the tire manufacturer time to build the appropriate tires.
"When we go to California, Goodyear will know what kind of configuration will be put on the car and they'll be able to do that testing and get that close," Stefanyshyn said. "We might start working on some '16 stuff at that point, too. When you think about it, Goodyear needs lead time to work on the tires and get them into the system."
NASCAR's plan for a "real-time" electronic rulebook will come to fruition and teams will also have a new approval process for parts.
Here are some of the highlights:
Minimum vehicle weight on the cars reduced from 3,300 to 3,250lbs via a 50lb ballast reduction.

 Minimum right-side weight reduced from 1,620 to 1,595lb

Engine power will be reduced to 725 horsepower via tapered spacer - 1.170 inch in diameter (to be confirmed…engines currently put out on average 850 hp, which is not regulated and not expected to be moving forward)*
Roller valve lifters replace flat valve lifters (optional flat valve lifter engines allowed as backups, just not for qualifying or in the race)*
Lower rear differential gear ratios to target 9000 rpm*
Six inch rear spoiler (reduced from eight inches)*
Thirty-eight inch maximum width splitter extension panel (radiator pan)*
Optional rain tires, mandatory wipers, defogger and rear flashing rain light at start of event (practice, qualifying and race - on road courses only)
Optional electronic cluster (digital dash) providing same vehicle information to driver
Optional driver adjustable track bar*
Front lower control arm pivot minimum and maximum dimensions established
Mandatory all belts to seat (ABTS) along with a seven or nine-point seat belt system
Deck lid reinforcement
Moog mandated ball joint and tie rods
Optional remote voltage regulator
Optional McLaren steering angle sensor
*Not on Superspeedway cars
In addition NASCAR has added non-technical rules:
Daytona testing in January is cancelled.*
Private team testing is banned per NASCAR private race vehicle testing.
New unified testing policy inclusive of considerations for rookies and new teams.*
Changes to short track and intermediate qualifying format (15 min./break/10 min./break/ 5 min.)
Superspeedway qualifying format (5 min. Odd numbered cars/break/ 5 min. Even/break/5 min./break/5 min.)
Road course qualifying format (25 min./break/10 min.)
Daytona 500 qualifying – single cars runs will be replaced with group superspeedway time trials and the Duels still apply.*
NASCAR can mandate tire selection at the start of the race
(*development ongoing)
New officiating:
Data log and capturing system for pre-race inspections
Automated pit road officiating at race events that include Sprint Cup races
Revised technical inspection tire inflation pressures
Newly approved parts:
Revised brake calipers
New model 2015 Camry body
OEMs to retool rear fascias to integrate separate return flange into fascia
Rear Fascia Extension Updated to fit retooled OEM rear fascias