Subscribe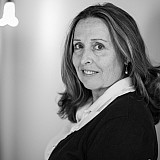 Auto parts chain will partner with Hendrick Motorsports' newest star for the next three seasons.
ATLANTA — Chase Elliott will have continued support from NAPA as he embarks on his Sprint Cup career. 
NAPA Auto Parts will be the primary sponsor for Elliott and the No. 24 Chevy for 24 races a year for the next three seasons kicking off with the 2016 Daytona 500. NAPA will be an associate sponsor in the additional 12 events. 
"This is a very exciting time for the NAPA Family," said Gaylord Spencer, senior vice president of marketing for NAPA AUTO PARTS. "Chase continues to represent our brand in a terrific way, and we couldn't be more pleased to take our association with him to the next level. We look forward to working with Chase, the No. 24 team and everyone at Hendrick Motorsports."
A perfect year
NAPA joined forces with Elliott throughout his 2014 championship run in NASCAR XFINITY Series with JR Motorsports when he became the youngest driver to win a national series title. Elliott, 19, earned rookie honors and the most popular driver award in his freshman season on the tour. 
It was announced in January that Elliott would be the heir apparent for the venerable No. 24 Chevy at Hendrick Motorsports, taking over for four-time champion Jeff Gordon, who will step down from full-time competition at the end of this season. 
"We have an incredible opportunity with NAPA, both on and off the track," said Rick Hendrick, owner of Hendrick Motorsports. "Our organizations work extremely well together and share many of the same values. The program already has a ton of positive momentum, and we want to carry that into 2016 with great performance in all areas of the business. We take a lot of pride in the relationship and are committed to making a big impact for NAPA."
Elliott is currently third in NXS point standings. He's posted seven-top 10 finishes in the first nine races of the season.