Get alerts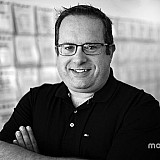 Kyle Busch dominated what was a very uneventful second Can-Am Duel on Thursday night until the final half lap, when a multi-car wreck left several drivers moving to backup cars for Sunday's Daytona 500.
Shortly after Busch took the white flag signaling the final lap, when Jamie McMurray began a move to attempt a pass on Busch, but when he moved up to the outside line he clipped Jimmie Johnson.
The move triggered a massive wreck as the race ended under caution. Among those who suffered significant damage in the incident were Matt Kenseth – who was second to start on the front row of Sunday's 500, Martin Truex Jr., Danica Patrick and Johnson.
The victory gives Kyle Busch the fourth starting position in Sunday's race. If, as expected, Kenseth moves to a backup car, Busch will move up to the second starting position at the green flag on Sunday.
"It was very calm there for a long time until the last lap when it got crazy," Busch said. "I'm looking forward to starting the Daytona 500 in the fourth spot but I think I actually will get the outside front row now."
Busch was asked to describe what transpired behind him on the last lap.
"They were all trying to make some maneuvers and make some things happen I guess and nothing kind of every worked or transpired into getting anywhere closer to us," he said. "There that last lap getting off into Turn 1 (Johnson) had a run on (McMurray) it looked from my mirror anyways and then (McMurray) may have pinched (Johnson) and got him turned around.
"All in all I can't say enough about this whole team."
BK Racing gets all their cars into the 500
Matt DiBenedetto was the highest finishing non-charter team in the race (ninth) and earned a starting position in Sunday's 500. That left Robert Richardson Jr. as the last driver to get in the race by virtue of his qualifying speed from last Sunday.
"Two weeks ago when I got the call to run this race, I was mowing the hay pastures," Richardson said. "I'm just very blessed to be here."
Kenseth dominated the race early until he was forced to give up the lead to Kyle Busch on Lap 24 in order to try to get a piece of debris off his grille.
The move worked as the disrupted air blew away the debris, but Kenseth remained in second place as the race reached its halfway point on Lap 30.
On Lap 32, Newman – who appeared to drop a cylinder three laps earlier and fell off the pace – headed to pit road and then to the garage. It was the second Earnhardt Childress Racing engine with problems in the duels.
The field began green flag pit stops on Lap 39. Less than two laps later, once the field had completed all their stops, Busch moved back into the lead on Lap 40.
Closing laps
With less than 20 laps remaining, eight cars – Kyle Busch, Kenseth, Johnson, Casey Mears, McMurray, Carl Edwards, Truex and Kurt Busch – had broken away from the rest of the field.
With 10 to go, Kyle Busch remained in command followed by Kenseth, Johnson, Mears and McMurray.
With five laps to go, Mears got around Johnson and Kenseth to take over the second spot behind Kyle Busch.
Mears appeared ready to challenge for the lead until he fell off the pace and ran out of gas with two laps to go.