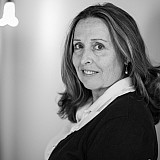 Original concerns about Goodyear's right side tires are unfounded after first Cup practice at Kansas Speedway
KANSAS CITY, KAN. – Despite early concerns, tire wear didn't seem to be a problem for many of the NASCAR Sprint Cup teams in first practice on Friday.
One tire specialist whose driver executed a 35-lap run, reported "no issues other than a little shoulder heat. Nothing excessive".
That crewman, who also attended the tire test last month, said the current right side tires were a clear improvement over the ones which had unraveled during that exercise.
Another tire man, whose team was towards the top of the speed chart, added "I'm not seeing anything I'm going to lose sleep over. But I haven't had the issues some teams have had. We've made the necessary adjustments to make the tires live." His driver's longest run was 28 laps.
Although some drivers complained of a lack of grip, Casey Mears, who was 11th in first practice, was pleasantly pleased.
"The tires have more grip than I expected," Mears said. "When we tested here (with the control tire) we could only run 17 to 18 laps on the right sides, so they had to do something. We haven't made a long run but for now everything looks pretty good."