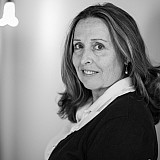 Spring Break offers Jeff Gordon an opportunity for family time.
MARTINSVILLE, Va. – My how times have changed.
It used to be when Jeff Gordon had a week off, the four-time Sprint Cup champion would jet off to somewhere exotic.
But after becoming a father to Ella and Leo, the Gordon is taking a more pragmatic approach to Spring Break.
"This year we're going to stay fairly close to home"," Gordon said. We were invited to go to the White House and do the Easter Egg Roll that they do. We're going to go up there and do some touring of D.C., which is something I've never done. We'll take the kids, go the Smithsonian, go around the city and enjoy D.C., like we never have before.
"Especially Ella, she's getting to the age where she's really interested in these things. Of course Leo is very interested in the Air and Space museum, and the National History museum. So hopefully we have a chance to see all those things."
Gordon traveled extensively during his formative years – from race track to race track as he rose through the racing ranks until reaching Cup in 1993. 
At 43, and after 92 Cup wins, 79 poles and four titles, he has no regrets in the final year of a 23-year run on NASCAR's top tour.
Yeah, I missed out on somethings, but I wouldn't trade it for the world.

Jeff Gordon
"Don't get me wrong, things worked out pretty good," Gordon said with a laugh. "I'm always talking to friends of mine that I grew up with or went to high school with.  They are like 'man all you ever did was race, you never did anything else.'  I was like 'yeah I think it worked out okay.'  They are like 'yeah I wish I would have done that.' 
"Yeah, I missed out on somethings, but I wouldn't trade it for the world.  I am getting to relive that through them.  Ingrid (wife) is really great about that.  She wants to see them get these experiences and when it works out where all of us can have it together then we do.  Whether it be in the U.S. or outside the U.S.  We are always saying if we could come back we would like to come back as our kids because they get to experience some pretty amazing things.  Things that maybe we dreamed about doing when we were younger and they get that opportunity. 
"There are so many great things to see in the U.S. that we don't always take the advantage of.  Ingrid being from Belgium a lot of times we will think of the outside the U.S. so I think it's great that we are staying close to home and doing something that none of us have ever done; in a place that has incredible history and culture and a lot to see."
Gordon qualified fourth for Sunday's STP 500 at Martinsville Speedway. He is tied with Jimmie Johnson for most wins at the track with eight and was third in the second Sprint Cup practice on Saturday with a lap of 96.884 mph. Denny Hamlin led the session with a speed of 97.113 mph.