Get alerts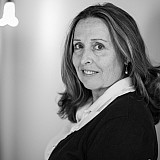 Kurt Busch prepares for final stages of his double duty adventure
CONCORD, N.C. – Kurt Busch's journey to complete the Indy/Charlotte double continued Saturday afternoon following Happy Hour for the Coca-Cola 600.
Busch was pleased with his morning practice at Charlotte Motor Speedway, where he was 26th on the speed chart (189.394 mph) while sharing laps with stand-by driver Parker Kligerman. But Busch made considerable gains with the No. 41 Stewart-Haas Racing Chevy in final practice, initially posting the 24th fastest lap then moving up to 16th (186.254 mph).
"Thanks everybody," Busch said on the radio. "I know it's been a difficult couple of weeks, but that was a good run there."
After practice ended at 2 p.m., Busch quickly debriefed changed clothes at his motorcoach and came by helicopter to Concord Regional Airport shortly before 4 p.m. Busch was all smiles when he boarded the Citation X+ -- currently the fastest business jet on the market with a top speed of .935 Mach max speed. He was joined by his parents Tom and Gaye, his girlfriend Patricia Driscoll, her son Houston and medical staff for the expected 50-minute flight.
Tony Stewart graciously offered his personal plane as the 'chase vehicle' for the accompanying media and Father Grubba, who will offer Mass for Busch's entourage prior to the start of the Indianapolis 500.
As a Hoosier who has competed in the Greatest Spectacle in Racing five times -- including the double in 2001-- Stewart understands the magnitude of the event.
"I'm envious because I want to do it, too, but my responsibilities have changed a lot," said Stewart, who finished sixth in a Chip Ganassi Racing-prepared car for his final start at the Brickyard.
"But I'm excited. It's not every day you get the opportunity to do this. I think if it's something a driver wants to do, he should have the opportunity to do it and if you get an opportunity with somebody like Michael (Andretti), it's the right opportunity. So, it's pretty cool."