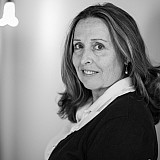 Cooperation between track and airport benefits teams' travel plans.
Neither snow nor ice would keep NASCAR teams from returning to Daytona for the remainder of Speedweeks on Tuesday.
Although the runways at Concord (N.C.) Regional Airport were completely iced over at 10 a.m., with one phone call to Charlotte Motor Speedway President Marcus Smith - and a little help from the tracks arsenal of jet dryers - team planes were able to depart for Florida four hours later.
Scott Cooper, Vice President – Communications for CMS said someone from Hendrick Motorsports reached out to the track earlier in the day. Cooper added that both Hendrick and the Joe Gibbs Racing teams were scheduled out of CRA on Tuesday.
"We were glad we were able to help," Cooper told Motorsport.com. "Great cooperative effort with airport to support the industry and the community in midst of the weather today."
Although NASCAR Champion crew chief Rodney Childers remained in Florida, he expressed his gratitude on Twitter to CRA and CMS: