Get alerts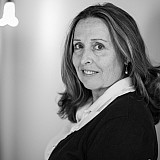 Monster has officially taken over as NASCAR's new entitlement sponsor after making it to the shortlist, as first reported by Motorsport.com.
NASCAR Chairman and CEO Brian France made the official announcement on Thursday following the Myers Brothers Awards ceremony.
"Monster is going to interact with our fans in a way no one has before -- on and off the track," said France. The deal is a "multiyear agreement with some options," according to France. The official name of the series has not yet been revealed, neither has a logo.
"Monster Energy is a brand built on excitement and enthusiasm, qualities that align with NASCAR," said the Chairmain and CEO in a release. "This sponsorship position is the most unique in all of sports and entertainment, and we are thrilled to have a partner that will help us further elevate the series. Today's announcement is the culmination of a thorough search, one that resulted in the right partner at this important time in our sport's history." 
"Monster Energy has an established and versatile history in motorsports, and we're thrilled to take this historic next step," added Rodney Sacks, Monster Beverage Chairman and CEO. "We feel strongly that our brand is a perfect fit for this sport and its star athletes. We look forward to interacting with the millions of passionate NASCAR fans week-in, week out."
Monster Corporation was founded in 1935 as Hansen's Natural Sodas and rebranded as Monster Beverage Corporation 16 years ago. It remains an independent, pubicly traded company. In 2015, Coca-Cola bought into Monster and holds approximately 17-percent of the shares. Coca-Cola, who acts as a distribution partner for Monster, has been involved in stock car racing for half a century.
The entitlement package provides Monster/Coca-Cola with exclusivity in the non-alcoholic beverage category.
A global reach
Monster is currently the primary sponsor on the No. 41 Stewart-Haas Racing Chevrolet and driver Kurt Busch. They will continue to be the co-primary sponsor-- along with Haas Automation for 35 races. "I want to thank Kurt. He's done an incredible job as a brand ambassador and he's a pretty good wheelman too," said Mitch Covington, Vice President of Sports Marketing at Monster.
Their reach in motorsports goes well beyond their place with the elder Busch though. Along with serving as the title sponsor for AMA Supercross, they have a presence in disciplines ranging from Formula 1, MotoGP, NHRA Australian Supercars, rallycross, drifting, and several factions of off-road racing including the Baja 1000 and Dakar Rally.
Monster replaces Sprint, which announced two years ago that they would terminate their 13-year partnership following the 2016 season. Monster becomes the fourth sponsor since RJ Reynolds took ownership of the Cup Series in 1971. The Winston brand supported NASCAR's top tour for 33 seasons. They will also take over sponsorship of the annual All-Star Race at Charlotte Motor Speedway.
Drivers praise new deal
Seven-time champion Jimmie Johnson spoke with Motorsport.com about the addition of Monster, calling it "awesome."
"I follow a lot of action sports and to see their presence in other sports in the way they activate the younger audiences ... Plenty of older energy drinking fans as well. I think they're going to be a great fit and add some excitement. I'm excited to see what they do."
Denny Hamlin also gave his thoughts, saying, "I think that's big for us. I think the biggest thing is that there's a sense of security there. Obviously, company's believe in what NASCAR has built and the platform and the advertising platform. I think there's been tremendous value to all the title sponsors that (have) come into the sport. So I'm definitely happy that's happening sooner, (rather than) later for sure."
Monster will also be able to assist NASCAR in their fight to attract a younger audience, something the energy drink company has done well. That's a fact not lost on Hamlin.
"I think it's big -- no doubt about it," he told Motorsport.com and surrounding media. "You feel like (Monster) has the ability to reach out to those Millennials and I think that's really the future of our sport. All positive on our fronts. I know Mitch (Covington) personally and I know that he's got great vision and it's going to be great for our sport."