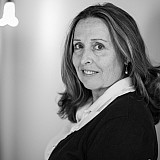 Stewart-Haas Racing will finally lay out the game plan for Kurt Busch in 2016.
The 2004 NASCAR champion, who is currently third in the Sprint Cup point standings, is expected to announce a new partnership with Monster Energy on Wednesday at SHR's shop in Kannapolis, N.C.
Busch, 37, is enjoying his 15th full-time season in NASCAR's top tour. Considered one of the top talents in motorsports, Busch has 27 victories, 19 poles, 116 top fives and 218 top-10 finishes in 535 Sprint Cup starts. 
His versatility, from stock cars to hot rods to IndyCars has been well documented. In 2011, Busch tried his hand in Pro Stocks in the historic Gatornationals. However, Busch's debut in the Indianapolis 500, where he qualified 12th and finished sixth with Andretti Autosport, earned him rookie honors.
Though Busch's contract extension was signed weeks ago, team owner Gene Haas told Motorsport.com last month the delay in announcing the deal concerned sponsorship issues.
"It's not that Kurt and SHR have any problems, it's just what the sponsor wants," Haas said. "We can't really finalize that deal until the sponsor has everything they want. It's like a three-way chess game."
Sponsor clash?
With Clint Bowyer's arrival in 2017 —and the expectation that 5-hour Energy will follow the driver — there was a question of a potential conflict of interest with the energy drink category. 5-hour came on board with Bowyer at Michael Waltrip Racing in 2012.
"I think there is a conflict there — but that's not a problem," Haas acknowledged. "Right now, if you have a current sponsor, you typically will favor them over a sponsor you don't have. Those are the issues you have to go through and sort out. If you're negotiating with one sponsor, what does he want in relationship with other sponsors. But that's pretty typical in contracts."
Busch's relationship with Monster originated in 2012 as well with both Kyle Busch Motorsports and Phoenix Racing. Busch delivered the very first Xfinity Series victory for KBM in the No. 54 Monster Energy car in the company's seventh NXS start at Richmond, Va. The win came in Busch's 15th start on that tour.
Haas personally recruited Busch to drive the No. 41 Haas Automation Chevy for the 2014 Sprint Cup Season. Although he won six races into his new venture with SHR, Busch's pairing with crew chief Tony Gibson last November with three races remaining in the season, revitalized the driver's career. In 31 races together, the pair earned two wins, three poles, 10 top fives and 20-top 10 finishes.