Get alerts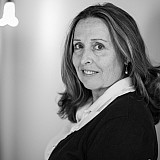 Brett Moffitt continues his run with FRM
CONCORD, N.C. — Brett Moffitt has been named the full-time driver of the No. 34 Ford Fusion for Front Row Motorsports.
Moffitt, 22, competed with FRM for three Sprint Cup races this season — including Saturday night's event at Kansas Speedway, where he finished 34th. The Grimes, Iowa native's best Cup result this season was a career-high eighth at Atlanta Motor Speedway while driving the No. 55 Toyota for Michael Waltrip Racing. 
Front Row Motorsports will keep 22-year-old Brett Moffitt behind the wheel of its No. 34 Ford Fusion. The team has named the Grimes, Iowa, native as the primary driver of its No. 34 entry in the NASCAR Sprint Cup Series, including multiple races with primary sponsorship from CSX and its "Play It Safe" initiative.
The team said in the release that Moffitt's return "will provide consistency behind the wheel of the No. 34, whose seat was filled by multiple drivers over the past 10 races."
"We're glad to be able to move forward knowing who is going to be in the car on a consistent basis," said team owner Bob Jenkins. "Brett's already got some great experience under his belt, and I think having the same driver-crew chief team working together regularly will bring some stability to our No. 34 team and help Brett with his development as well."
David Ragan started the season for FRM in the No. 34 Ford, but there was a variety of drivers that subbed in the seat after Ragan moved over to Joe Gibbs Racing to fill in for the injured Kyle Busch. Ragan has since moved to the No. 55 Aaron's Toyota at MWR, which resulted in Moffitt's availability. 
"I am excited for the opportunity to be in a Sprint Cup car on a weekly basis," Moffitt said. "The most important thing for me at this point of my career is seat time, going to some of these tracks that are new to me, and racing around 42 other drivers in race conditions. And the more time I spend in the 34 car and with this team, the more competitive we'll get. And I think that consistency will lead to some good finishes."