Subscribe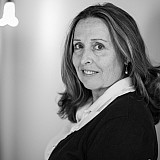 Dale Earnhardt Jr. to promote new Windows 10 initiative.
Microsoft has ramped up its support of NASCAR on and off the track.
On Monday, NASCAR announced that Microsoft has been named an Official Technology Partner of NASCAR and a major technology partner of Hendrick Motorsports.
As part of the Windows 10 launch, Microsoft will sponsor the No. 88 Chevy of Dale Earnhardt Jr. this weekend at Sonoma Raceway and at Pocono Raceway on August 2. Windows 10 will also be the Official Operating System of Hendrick Motorsports.
"NASCAR and Hendrick Motorsports are perpetual innovators in motorsports," said Steve Guggenheimer, Corporate Vice President, Developer Experience and Evangelism at Microsoft. "This sport demands constant innovation, to have its boundaries pushed, so that the sport delivers the exciting experiences expected by fans. 
"The Windows mobile inspection application we launched last year is a great example of how innovative solutions can push boundaries and make the racing experience even better. We're looking forward to the next solutions that we can deploy with both NASCAR and Hendrick Motorsports to push each of our organizations forward."
Partnership in technology
In 2014 NASCAR partnered with Microsoft to expedite the car inspection process. According to NASCAR, the implementation of a mobile inspection application "has reduced the time spent examining cars prior to races nearly in half" by the officials having the ability to "monitor in real-time the progress of each race car as they are inspected for safety and competition-specific regulations."
"Partnering with a global leader like Microsoft heightens our commitment to drive innovation and adopt state-of-the-art technologies across our sport," said Steve Phelps, NASCAR chief marketing officer. "Microsoft has a proven track record as a technology solution provider and the development of the Windows mobile inspection app has reinvented our inspection process. 
"As we look to the future, we're excited at the prospect of developing new applications and leveraging Windows 10 and Microsoft Azure services that will make our sport more competitive, exciting, and accessible to fans." 
In his wheelhouse
Earnhardt will become a spokesperson for the Windows 10, which launches on July 29. As part of its multi-year agreement with Microsoft, Hendrick Motorsports "will incorporate technology solutions and training across the team, including competition, business and IT functions."
It's great to see Microsoft is having such a positive experience with NASCAR and wants to do more across the sport. We're excited to be a part of that.

Dale Earnhardt Jr.
"I'm a big technology user and really enjoy Microsoft products," Earnhardt, said. "Kicking off the Hendrick Motorsports relationship with Windows 10 is a unique opportunity, and there's no doubt our ongoing technical partnership will help us raise the bar in many areas.
"It's great to see Microsoft is having such a positive experience with NASCAR and wants to do more across the sport. We're excited to be a part of that."