Get alerts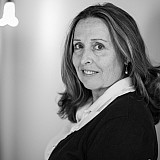 All involved are okay after Michael McDowell struck a safety truck while running under caution at Richmond on Saturday night.
Michael McDowell told his team he never saw the safety truck at Richmond International Raceway.
But as the lapped cars came around the track to pit during the fifth caution of the Federated Auto Parts 400 on Lap 290, the driver of the No. 95 Leavine Family Racing Ford plowed into the rear of the safety truck on the backstretch.
"Take it to the garage," the crew directed McDowell after they informed the driver the right rear of the car was destroyed.
"Everyone was jammed on the brakes hard so I'm not sure what happened," McDowell said.
NASCAR calls crew chief and spotter of 95 to hauler.
McDowell started the race 39th. He was scored 41st following the wreck.