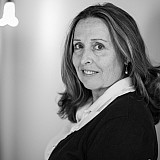 Like many drivers kicking off a new year, Danica Patrick has high expectations.
After three full seasons on the NASCAR Sprint Cup tour, the driver of the No. 10 Stewart-Haas Racing Chevrolet has earned more attention for being a woman among 42 male race car drivers than she has for her accomplishments on the track. 
No one is more determined than she is. She knows she can do it and she's eager to get started, too. I think we should hit the ground running

Billy Scott, Danica Patrick's new crew chief
The novelty of her existence in the sport has worn off. Although Patrick could easily live off of her souvenir sales and endorsements for the rest of her life, with so many young and talented racers searching for top-notch seats, Patrick, who turns 34 in March, should be feeling some pressure to deliver. 
Still looking for results
During the Charlotte Motor Speedway media tour last week, Patrick acknowledged she didn't "achieve" the level of consistency with last year's crew chief Daniel Knost that she had enjoyed with Tony Gibson during the end of 2014. With a new crew chief, Patrick feels the team took a step back in 2015.
How quickly Patrick forgets that it was she who elicited the change. 
Patrick had hoped for a crew chief with an engineering background. SHR over-delivered with Knost, who has a doctorate in mechanical engineering but was far less patient or personable as the affable Gibson.  
Enter Billy Scott. Scott, 38, worked as Rodney Childers' team engineer prior to being promoted to crew chief on the No. 55 Aaron's Toyota at Michael Waltrip Racing. With MWR's demise, Childers recruited Scott for SHR.
New crew chief atop the pit box
Scott will provide Patrick with the best of both worlds. 
"I've been going to the race track since I was five-years-old," Scott told motorsport.com. "When I stopped racing, I started helping other people and helped build their cars, go to the racetrack and help set them up.
"I've pretty much covered about every form of racing from motorcycles to RC cars, go-karts and race cars and stuff. When I finally got a job up here on a truck team, I got in the door by changing tires. There are so many truck teams that 12-13 years ago, you had to do everything — work in the shop, go to the race track, be on the pit crew. It was a lot harder to get a job back then. It's evolved since then, but tire-changing got me in the door." 
Scott's foray into NASCAR came with Bobby Dotter in the truck series. But the Land O'Lakes, Fla. native hoped for a more challenging position. The former racer turned mechanic/tire changer quickly realized an engineering degree would offer him more options in the sport. Scott had completed two years at the University of Southern Florida — prior to moving to N.C — which made the decision to return to school "easier". 
Billy Scott's resume
He enrolled at the University of North Carolina—Charlotte and earned a Bachelor of Science degree in mechanical engineering in 2005. Scott continued his at-track education working on Grand-Am at Crawford Composites, the shop where he first made contact with Tony Stewart  and Patrick. 
Upon graduation, Scott joined Robert Yates Racing. In 2008, he was hired as a race engineer at MWR. Six years later, he became Brian Vickers' crew chief. 
For the last two months, Scott has acclimated to his new home at Stewart-Haas Racing. With the racer's mentality that permeates SHR, Scott described his new environment as feeling like "being back at home, racing among friends."
Billy has really done a good job of learning as much as he can ... He spends a lot of time on the shop floor talking to the guys. Everybody is in a good mood. 

Danica Patrick
"It's almost like it's not even a job, really," Scott said. "It's definitely been different — but in a good way. Everybody here has been really accommodating and outgoing when it comes to bringing me up to speed and what the options are with all the data and information they have available. 
"There's a lot more options. If there's something you want to do or want to build, they're quick to jump at it because they want to make the best cars possible. It's been good. It was a little bit overwhelming initially."
"He spends a lot of time on the shop floor talking to the guys. I definitely feel like there's a lot of excitement with the crew and everybody. Everybody is in a good mood. 
That's understandable after coming from an organization that evolved from a three-car to a two-car team who didn't have the caliber of alliance that SHR shares with Hendrick Motorsports. 
"We have everything available to purchase that they make over there," Scott said of the business relationship with HMS. "Hendrick's manufacturing facility is pretty big in general and they've been doing this a long time. 
"Rick (Hendrick) has been around as long as anybody and there's a number of options that come from that. You can get whatever suspension parts you want, whatever duct pieces.There's certainly plenty of options to choose from."
Working with Danica for the first time
While building race cars is fairly black and white, there's no manual for adapting to the wants and whims of a race car driver — particularly one as demanding as Patrick. For now, Scott hopes to reestablish the consistency the driver and the team missed last year. He feels that Speedweeks at Daytona will afford him the time get acquainted with the team — and the driver and concentrate on building a foundation for the rest of the year.
"That's the nice thing about Speedweeks, it can definitely be one of the most stressful weeks if things are going bad, but the packages we run and the setups are so established that you can spend your time working on things like relationships and driver comfort, learning how the team jells and communication and stuff like that more so than you are focussed on the car and specifics. It's a nice opportunity to spend two weeks around each other, around the team and getting to spend time together. 
"I think we can get that right out of the gate. We've spent some time together just hanging out, talking about different stuff. Getting her fitted up in the cars and some of the big-picture items. We'll dive into the details as we get closer each week — and take it week-to-week. But with the resources we have here and the teammates we have to rely on ... No one is more determined than she is. She knows she can do it and she's eager to get started, too. I think we should hit the ground running."
2016 goals
What's Patrick looking for? "An improvement from last year," she said on the Charlotte Motor Speedway Media Tour last month. 
"I'd like to get back to that top-15 running of where you're having a good day, running in the top 10 and once you start doing that regularly, you have a chance to win. Obviously, top 15 every week, lead a lap and running competitively is where we need to be to make things happen and have a run at the Chase."
In the short time Patrick has spent with Scott, she says they've "gotten along really, really well." She believes Scott's easy-going nature and his history with Childers will enable to team to get up to speed quickly. 
"Billy has really done a good job of learning as much as he can, learning the shop and all the things that need to be done to the car and making the changes to the car that he wants to make. At our team, our crew chiefs are able to do that. I guess it's pretty cool for a crew chief to call his shots with the car. He's been doing a lot of that. 
"He spends a lot of time on the shop floor talking to the guys. I definitely feel like there's a lot of excitement with the crew and everybody. Everybody is in a good mood. We have fun and we laugh. Some of the new people on the 10 car are really funny and I just feel like it's going to make for a good year, a fun year, but there's just a good vibe and I think that will turn into good results as well."
Pressure of being Danica Patrick's crew chief
Although Scott has refined his skills as a crew chief over the last three seasons, there's a different pressure that comes with overseeing a program with a driver as popular as Patrick.
"I put as much pressure on myself as I expect anyone else will," Scott said. "I know she's high-profile and has a big fan base, but that's some of the benefits of it. That's cool. 
"I don't think that will change the way I approach anything but we definitely want to succeed for them. It would be nice to give them something to cheer about, too."