Get alerts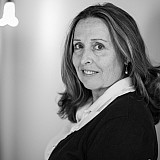 Glenn Norton has been appointed mediator in the case involving the late Kevin Ward Jr., and Tony Stewart.
The mediation session is scheduled for April 18 in St. Louis, Missouri.
Johnny Cargill, director of marketing and communications for the Lanier Law Firm, which is representing the Ward Family, confirmed the date and added mediation would be non-binding. However, he would not comment on the case.
Stewart has been sued by the Ward family for allegedly causing the death of then 20-year-old Kevin Ward Jr. during a sprint car race at Canandaigua Motorsports Park in Ontario County, N.Y. on Aug. 9, 2014. Ward climbed from his car after a wreck involving the two drivers, approached Stewart's car and was hit by the right rear tire as Stewart circled the track under caution. Ward died from massive blunt trauma.
Stewart, 45, who retired from NASCAR Cup competition in 2016 after three championships and 49 career wins, contends Ward's death was an accident.
The case was ordered into mediation by Northern District of New York Magistrate Judge Therese Wiley Dancks in December 2016, according to the New York Law Journal.
Kelly Beauchamp, marketing director for Woods Oviatt Gilman, the firm representing Stewart, forwarded Motorsport.com's request to attorney Brian Gwitt, but a response was not returned by the time of this report.
Calls were not returned from Norton's current firm Blitz, Bardgett & Deutsch, based in St. Louis. Norton served as a Missouri state court judge from 2002 to 2015.