Get alerts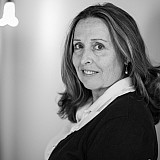 Engine issues and oil leak sideline Nos. 31 and 78 Chevys on Saturday.
DAYTONA BEACH, Fla. – The second practice for the Daytona 500 was suspended by an engine failure on the No. 31 Caterpillar Chevy of Ryan Newman and a leak from a cracked oil pan on the No. 78 Furniture Row Chevy of Martin Truex Jr. on Saturday.
While Newman's crew speculated a bearing went out on the No. 31 Richard Childress Racing Chevy, ECR boss Richie Gilmore said, "It's hard to tell until we look at the data."
Newman was 15th on the speed chart at the time with a lap of 198.120 mph. He will start from the rear of the Duel qualifying race regardless of we're he qualified on Sunday.
Truex initially thought he had a tire rub after detecting a "funny" smell. He posted the eight fastest lap (45.318 -seconds) prior to the failure.
After climbing from the car, he told Motorsport.com, "Everything feels fine."
"We were running single file there so it was hard to tell a lot," Truex said. "But the car felt good. No vibrations, drove good, the balance was OK. We're in good shape. Just have to get the oil leak fixed.
"We had plan on making just one run which is pretty normal for this group here on plate track. But we'll probably have to go back out now to make sure we got the oil leak fixed."
Furniture Row Racing is waiting to determine whether the pan can be replaced or whether the No. 78 will require an engine change.