Get alerts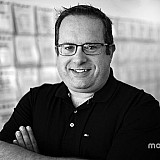 Casey Mears may not be the most successful NASCAR driver but he's accomplished something perhaps no one else has – two contract extensions in the same year.
In July, Germain Racing announced it had extended its contract with Mears, 37, and sponsor GEICO for the team's Sprint Cup Series ride through the end of the 2016 season.
This week, Germain did one better – Mears and the sponsor have now been inked through the end of the 2018 Cup season.
Mears' No. 13 Chevrolet will also get a new paint scheme, as well as a new GEICO Military livery that will appear at select races.
Germain Racing is in its 12th year of NASCAR competition and has won two Camping World Truck Series championships.
"We're thankful for GEICO's unwavering support and this extension allows us to keep building upon the foundation we've laid and continue to add people and resources in an effort to accelerate the growth and progress of our program," said team owner Bob Germain.
"It also allows us to make long-term commitments to our great partners Chevrolet, Richard Childress Racing and ECR, along with our driver, Casey Mears; all of which have played an integral role in the development of our Sprint Cup Series program."
Mears, in his 13th year in the Cup series, said he is proud of what the team has accomplished in a relatively short amount of time.
"This is great news for our Germain Racing team because everyone has worked so hard to build this GEICO program and people in the garage are taking notice of what we're accomplishing," Mears said.
Mears, the nephew of open-wheel legend Rick Mears, joined Germain in August 2010 after stints with Hendrick Motorsports, Richard Childress Racing and Chip Ganassi Racing with Felix Sabates.