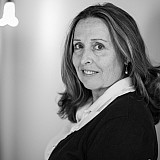 Jamie McMurray teams up with NFL Draft prospect Melvin Gordon to support the Ronald McDonald House Charities.
Fresh off of his second top-five finish of the season, Jamie McMurray has found another way to pay it forward.
In the advent of this weekend's NFL Draft in Chicago, McMurray is partnering with Heisman Trophy runner-up and top prospect Melvin Gordon to raise awareness and funding for the Ronald McDonald House Charities.
McDonald's, who has sponsored McMurray's motorsports effort in the No. 1 Chip Ganassi Racing Chevy since 2010, is the benefactor for The Celebrity Bowling Classic which will be held at Lucky Strike Chicago on April 28.
"It's a big deal because there are a lot of McDonald's owner-operators there," McMurray told Motorsport.com. "The NFL Draft is in town and Melvin Gordon is going to be a part of it – as well as other NFL players. It should be a real fun event.
The racer established the Jamie McMurray Foundation in 2006. His philanthropic activities also includes work with Autism Speaks. McMurray was grateful to work with Gordon, who received the 2014 Doak Walker Award as the nation's top collegiate running back while playing for the University of Wisconsin. Gordon hails from nearby Kenosha, Wisc., where he's supported the local Boys and Girls Club.
"With the NFL Draft in Chicago for the first time, it gave Jamie and me the opportunity to kick off an exciting week for a great cause," said Gordon, who is expected to be drafted in the first round. "We expect a great turnout, not only from the football community, but also friends and celebrities who want to join us for a fun evening of bowling."
On to racing
McMurray is all too familiar with Talladega Superspeedway, the site of this weekend's stop on the Sprint Cup tour. In 25 career starts, he's won there twice – most recently in 2013.
The 38-year-old Joplin, Mo. native also knows that track position is critical at the 2.66-mile oval.
"You have a chance to win, you can also finished 43rd," McMurray said. "I haven't finished a plate race for a while…but I hope I'm on the right side of it this weekend. You just have to be in the right place to win it at the end."
While it's been two years since he's won a race, McMurray remains optimistic given how the team has bonded this season. He feels with the strength of the cars and the pit crew that the No. 1 CGR team "will win a race before too long."
A victory would likely lock McMurray into the Chase for the Sprint Cup – a feat he has yet to accomplish during his 13 seasons in Cup. Although he has seven career wins – including the Daytona 500 and the Brickyard 400 – McMurray has never transferred to the playoffs. However, he's confident 2015 will be the year.
McMurray says a win would change his racing philosophy entering the Chase.
I think it would be a lot more fun to race each weekend knowing that you're locked in and you're just racing to win.

Jamie McMurray
"If you've already won going into Talladega and you wreck, it's like, 'Ok, let's go on to next week.' If you haven't won and you're ninth in points like we are, it might take four or five weeks to recover," McMurray said.
"I think your season would be so different if you won a race. I think it would be a lot more fun to race each weekend knowing that you're locked in and you're just racing to win."