Subscribe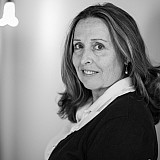 Jamie McMurray will have a new pair of eyes in the sky at Texas Motor Speedway this weekend.
After 20 years on the spotters' stand, Lorin Ranier is moving on to pursue other options.
Ranier is leaving on a high note after McMurray finished second to Jeff Gordon at Martinsville Speedway on Sunday.
Tyler Green, who most recently spotted for Aric Almirola and the No. 43 Richard Petty Motorsports Ford, will take over for Ranier.
Ranier followed his father Harry and grandfather H.B.'s footsteps into racing. Buddy Baker, Cale Yarborough, Bobby and Davey Allison all raced under the Ranier Racing banner.
Baker and Yarborough both drove the No. 28 car from the pole to Victory Lane at Daytona for two of Ranier Racing's three 500 wins.
Ranier Racing earned 24 wins over 17 NASCAR Cup seasons prior to selling the team to Robert Yates in 1988.
When Harry decided to return to racing in the 1990's, it was Loren that discovered a 25-year-old Tony Stewart after reviewing tapes of his1993 performance in the Copper World Classic in Phoenix.
Ranier fielded Stewart in nine Xfinity Series races in 1996 before he was recruited by Joe Gibbs Racing.