Get alerts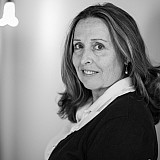 Veteran driver is encouraged by second-place finish in Phoenix.
PHOENIX – Jamie McMurray put up a good fight at Phoenix, but even a Chevy sponsored by Cessna could not catch the rocket ship Kevin Harvick was riding on Sunday.
McMurray beat Harvick to the line on the restart on Lap 295. His spotter Lorin Ranier told McMurray if he could hold the point he would win the race. But Harvick, who has won the last two races and not finished worse than second in the last seven events, quickly checked out leaving McMurray in second-place.
Still, it's clear the No. 1 Ganassi Racing Chevy had not missed a beat entering 2015 despite recruiting rookie crew chief Matt McCall.
"Matt McCall made a really good decision at the end to stay out and got us on the front row," McMurray said. "That was a fun battle with Kevin. Those are the kinds you wish you could do over again, because I would have slid up earlier.
"It's similar to plate racing with the engine package we have now, where if you don't get the guy cleared he can kind of stall you out a little bit. And I saw Kevin coming and I thought I could slide up in front of him, but I also knew it was for the win and that we would probably have wrecked there.
"But it was a good team effort with great pit stops all day. Our team is as good or better than where we left off last year, and it's a great feeling."
Easing through transitions
For McMurray, who is on his third crew chief since returning to Ganassi Racing in 2010, Sunday's second-place finish was his best result since his victory at Talladega Superspeedway in 2013.
The organization's upward trend started halfway through last season when the Keith Rodden-led team began to jell. In the final 12 races of the year, McMurray earned five top fives and seven top 10 finishes.
McMurray is encouraged with the direction McCall, a former NASCAR XFINITY Series driver and engineer, is taking his team this season.
Although McMurray had his share of misfortunes prior to Sunday and his results don't reflect his overall performance, the team's qualifying average in the first four races is 7.8.
Two years in a row with a new crew chief – you don't know what to expect, but it's fair to say that Matt is one of the hardest working guys that I've ever been around.

Jamie McMurray
"We really picked up where we left off last year," McMurray told Motorsport.com. "Our cars were really good last year, but particularly in the final 10 races. The (Nos.) 1 and the 42 showed a lot of speed and were able to put the whole finish together.
"Matt's done an awesome job. Two years in a row with a new crew chief – you don't know what to expect, but it's fair to say that Matt is one of the hardest working guys that I've ever been around."
Trending in the right direction
McMurray has two poles at Auto Club Speedway, where the Sprint Cup tour lands this weekend. His sixth-place finish on the two-mile track last season was his best result since 2006.
McMurray, 38, is also fueled by his Ganassi teammate Kyle Larson, one of the rising stars in the sport. Currently, Larson and McMurray are 18th and 19th, respectively, in the point standings – each one position behind where they ended last season.
But given the friendship that's developed between the drivers, McMurray feels a breakthrough is imminent.
"And Kyle and I have a great relationship. I feel like we share all that we can with each other on trying to make the cars better. The teams are working really well together. When you have good runs, you can build on that each week.
"Our organization is just right on the verge of doing something great. We're really consistent right now, we just need to get to victory lane."