Get alerts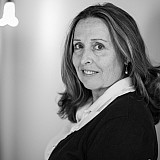 Iconic coffee sponsor returns to NASCAR, might be just the bump that Bowyer needs.
FORT WORTH, Tex. – With a baby in the motorcoach, Maxwell House is the perfect addition to Clint Bowyer's racing program.
On Friday, Michael Waltrip Racing announced that the popular coffee will support the No. 15 Toyota in five races this season starting with Pocono Raceway on August 2. Maxwell House will also sponsor Michael Waltrip in the 2016 Daytona 500.
"This very morning was a prime example of how it works in my lifestyle," Bowyer said. "Our six month old, Cash, was screaming literally about every 45 minutes in the motorhome and I only have 40 feet in that motorhome. You can't go any farther. The rental car outside is the next closest step to getting sleep.
"Certainly waking up this morning and brewing a fresh pot of Maxwell House coffee to get the day started is paramount to having a six month old and everyday life. Before I get in that race car, you need to be alert, you need to be focused and energized and certainly you need to be fast, so a 5-Hour ENERGY shot is what it is for me."
Supporting the cause
Although Bowyer enjoys 5-Hour Energy as his primary sponsor, there have been several races where MWR co-owner Rob Kaufmann has sported the RK Motors livery on the No. 15 car. With the top teams flush with sponsorship, Bowyer called the addition of Maxwell House "a game changer".
It's big anytime you can bring funding to these race cars.

Clint Bowyer
"Anytime you can have a sponsor and bring a sponsor back into this sport that has been a part of this sport for many years, a staple name in this sport – to have them back on board, not only on board with NASCAR, but to be on board on the side of my race car is huge for me and our sport," Bowyer said. "Looking forward to them and so far we've had fun working with them.
"Proud of Ty (Norris, MWR executive vice president and general manager) and everybody for working really hard on this and making it a reality for myself and my race team. It's big anytime you can bring funding to these race cars."
Turning it around
The affable Bowyer is currently 18th in the point standings. His best finish (seventh) came in the season opening Daytona 500. Although Bowyer led one lap this season at Atlanta Motor Speedway last month, his last victory was in the fall race at Charlotte Motor Speedway in 2012.
Bowyer acknowledge that having the off-week and "getting the day started on the right foot with Maxwell House," will offer incentive to the team.
I'm looking forward to getting on the race track and seeing what we've got.

Clint Bowyer
"We needed some downtime," Bowyer said. "Sometimes when you're running good, you're not really looking for an off weekend or anything like that, but for us we got done with that West Coast swing and were behind and needed some time to get caught up. The guys have been working really, really hard.
"Everybody has been working really hard. We went to Richmond and tested there. I'm looking forward to getting on the race track and seeing what we've got, because we've changed some stuff and I know it was for the better on paper – let's see if it's for the better on the race track.
"The engineers are pretty excited about what they see and Brian Pattie (crew chief) is pretty pumped. He's 40 now, turned 40 yesterday, so looking forward to getting his old butt on the box and seeing what he has for calling a race this weekend."
Pattie isn't the only one feeling his age on the race team. Although Bowyer's racing activities have not shifted, the driver who was once known as the life of the party, has slowed down since becoming a father.
"It's not days – the days are fine," Bowyer said. "The nights are a struggle for me. That's a game changer. Usually through your 20s, maybe early 30s, the night life changes drastically from staying out enjoying a few beverages with your friends to changing diapers. You don't do those beverages anymore. No matter what happens at night, my man is up at 5:30 ready to go and he needs you now."