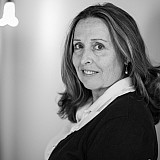 Kyle Busch, Joey Logano and Martin Truex Jr. were the top five with three laps to go, but none were able to make the fuel last to the finish.
The Windows 10 400 turned more into a save than a race.
And over the final 37 circuits, it was Matt Kenseth who used his fuel conversation skills for the win.
"Holy crap, we're going to win Pocono," Kenseth said after learning the drivers ahead of the No. 20 Dollar General Toyota had run out of gas. "Never in my life did I think I'd win a fuel mileage race.
"I wanted to pass Jimmie (Johnson) because you just never know about those guys and I knew that Chad (Knaus) didn't want me to pass him so I wanted to pass him and get in front of him and then control the gap. Once it started dropping behind me Jason (Ratcliff, crew chief) just told me to just keep saving. We talked about it a little bit before the race and just saved as much as we can.
"I never thought I'd ever win at Pocono and I never ever thought I'd win a fuel mileage race so we did both today."
Brad Keselowski, Jeff Gordon, Dale Earnhardt Jr. and Greg Biffle rounded out the top five.
Logano and Busch dominate, come out empty-handed
Joey Logano led 97 laps but with two circuits to go, started to stumble.
"I came up way short," said a dejected Logano, who finished 20th. "I'm not really sure why yet. Not good."
As Logano started to coast, Kyle Busch moved into the lead. But Busch also was in save mode and as he approached Turn 2 on the final lap, he reported to the crew, "It's out. It's out." Busch finished 21st.
"I didn't know we were that close," said Busch. "Normally when we're close or that close I get harped on pretty hard to save fuel. They were just telling me to save just to not put too much pressure on the car and everything else. Man, that's a bummer. I wish I would've saved a little more there that last run. I wish I would've known that the 22 (Joey Logano) was that far away from making it. He was way far away from making it. Man, that was just a shame that we weren't able to get it done there."
Early carnage
The first half of the race was slowed by seven cautions in the first 72 laps. Four laps into the race, Kasey Kahne experienced a brutal wreck coming off of Turn 3 and slammed into the pit road wall. Following a competition caution on Lap 15, points leader Kevin Harvick suffered an engine failure on Lap 20 to post his first DNF since his engine failed at Texas Motor Speedway in April 2014.
Six laps into the next green run, Ricky Stenhouse Jr. and Sam Hornish Jr. wrecked in Turn 1, ending the No. 17 Ford's day. Hornish continued but slammed into Kurt Busch, who had led 13 laps before contact with Paul Menard in Turn 1 on Lap 66. The craziness continued in Turn 1 on the Lap 72 restart when the drivers went four-wide and Earnhardt collided with Cole Whitt.
Earnhardt had a fast car at the beginning of the race, however, on Lap 53, his tach failed. He was busted for speeding and fell to the rear of the field.
The final stop
The eighth and final caution erupted on Lap 91— from there the race was on. Kenseth pitted for the final time on Lap 123. He cycled back into fifth-place over the next seven circuits and remained safely in the top five for the closing stages.
When Jimmie Johnson began conserving fuel, Kenseth moved up to fourth and laid in wait for his competition to pit. As Martin Truex Jr. run out of fuel in the Tunnel Turn with a lap and half remaining, the No. 20 took third. As Logano met his fate followed by Busch.
Kenseth coasted to the finish line with a nine second lead over Keselowski.
"It's really really hard not to go as fast as you can," Kenseth said after his first Pocono win. "It doesn't really matter how you get here, just that you're here."
For Kenseth, who started seventh, it was his 33rd Sprint Cup win and his second in 2015.