Get alerts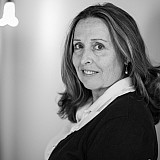 Kenseth led 352 of 400 laps in the final race of the regular season.
Joe Gibbs Racing put on a clinic at Richmond International Raceway on Saturday night with Matt Kenseth leading the way.
Kenseth took the lead for the first time on Lap 15. He led 352 of 400 laps on the way to his 35th career Sprint Cup win and his fourth of the 2015 season, the second-most laps he's ever led in a single race during his career.
"Oh yeah, baby," Kenseth said after the No. 20 Toyota crossed the finish line by 0.951-seconds over his teammate Kyle Busch. "Great job boys." 
I think Coach yelled at us after the Spring race and everybody paid attention to that.

Matt Kenseth
Polesitter Joey Logano, Aric Almirola and Dale Earnhardt Jr. rounded out the top-five finishers in the Federated Auto Parts 400. 
Denny Hamlin, Jeff Gordon, Brad Keselowski, Jimmie Johnson and Clint Bowyer completed the top 10. Bowyer, who was 16th on the Chase grid entering the evening, needed a solid finish to transfer to the post-season. 
McMurray makes his first Chase
Eleventh-place Carl Edwards and 12th-place Jamie McMurray, who qualified for the first Chase of this Cup career, were the last two drivers on the lead lap. 
I've been the guy on the outside trying to fight my way in, and I've also been in this a couple times and been knocked out at Richmond," McMurray said.
"A much different night, laid‑back weekend. It's awesome.  I'm thrilled to get to be a part of it. Our team has been super consistent this year. It's been great. Matt McCall has done a phenomenal job coming in being a rookie crew chief.  I'm super proud of him and our whole team.  Yeah, a nice job."
Kenseth acknowledged that as a company, JGR has struggled at the 0.75-mile track in the past. The No. 20 Toyota was the only Gibbs car to finish in the top 10 (seventh) in the spring. Edwards, 19th, was the team's second-best car. 
"This track has been tough for us," Kenseth said. "JGR has worked really hard on their short track stuff.
JGR back with a vengance
"I think Coach yelled at us after the Spring race and everybody paid attention to that."
The organization returned to the track with a vengeance on Saturday night. 
"Man, these guys gave me a great car," Kenseth said. "Thanks Jason (crew chief Ratcliff) and all these guys standing behind me. They gave me the pit stops I needed to hold serve every time and got us out front.
"We were really superb on the long run. We were pretty good on the short run. I just didn't want to see that last caution. I knew it was going to be tough but I got the jump and was able to get out front."
With his second career Richmond win — and Kenseth's third in the last six races — he joins Jimmie Johnson and Busch with four wins entering the Chase. Kenseth is seeded third behind Johnson and Busch.
"You never know what's going to happen in these rounds," Kenseth added. "Every race is important and every point is important. We're just happy to get the win. These are all big events. I had a blast driving this thing tonight. It's so fun driving around this place when you have a car that does what you want it to do."
Defending Cup series champion Kevin Harvick, who finished 14th, one lap down, led the points entering Richmond but well be re-seeded in fifth, followed by Earnhardt, Kurt Busch (15th), Edwards, Keselowski, Martin Truex Jr. (32nd), Hamlin, McMurray, Gordon, Ryan Newman (20th), first-timer Paul Menard (26th) and Bowyer. 
Bowyer gives MWR something to smile about
Admittedly, Bowyer was "relieved".
"Obviously everybody knows the news, all the stories, all the stuff. But to be able to battle through that, all the people at the organization, just a great deal of thanks, to keep your head down, keep digging, got ourselves in the Chase.
"A big monumental thing for an organization to go through what we're going through and to push through and get into the Chase, this is the best of the best, the elite of all of motorsports.  MWR is once again part of it."
The race was slowed by six cautions for 47 laps. The Chase for the Sprint Cup kicks off next Sunday at Chicagoland Speedway.
For the complete Chase grid, CLICK HERE.