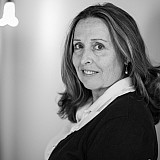 Toyotas are dominant in Coca-Cola 600 time trials.
CONCORD, N.C. — No doubt, Toyota did its homework before its 300th Sprint Cup start on Sunday.
Matt Kenseth won the pole for Sunday's CocaCola 600 with a lap of 194.252mph. It was his 15th career Cup pole, his second in 2015 and the first pole for the driver of the No. 20 Joe Gibbs Racing Camry at Charlotte Motor Speedway in 32 attempts on the 1.5-mile track. 
Today we had speed, the car reacted pretty good to change and hopefully we'll get it driving good on Saturday for good race trim balance for Sunday.

Matt Kenseth
"That was a good lap for us – all three laps were pretty good," Kenseth said. "The second run we missed the balance a little and Jason (Ratcliff, crew chief) did a good job adjusting it for that last lap. We thought we knew what the track did last time we were here and missed it a little bit. We made the right adjustments and had it good enough there for the pole.
"You like to have speed in your cars – if you have cars driving good and they're slow then you're probably not going to win with them. Your goal is to always have a lot of speed and get them driving good. Today we had speed, the car reacted pretty good to change and hopefully we'll get it driving good on Saturday for good race trim balance for Sunday."
Kenseth's pole earlier this season at Bristol Motor Speedway resulted in his first win of the year.
"They asked me before qualifying if I thought I had a shot at the pole and I was like, 'I don't know', Kenseth added. "I've only won 13 poles in I don't know how many seasons I've raced, but I know it's more than 13 so I said that I thought we already hit our quota for the year from Bristol. I wasn't really expecting to get another one. We doubled up."
Joey Logano, Carl Edwards, Greg Biffle and Denny Hamlin rounded out the top-five finishers on Thursday. The Camrys were well represented with three drivers in the top five and David Ragan qualifying seventh.
Biffle's third-place qualifying spot marks his top effort on the year. Brad Keselowski' sixth-place time placed the two Team Penske Fords in the first three rows for Sunday. 
Logano believes the No. 22 has improved when it comes to maintaining speed throughout the three sessions, but he adds there's still work to do prior to the Coca-Cola 600.
"It was a good effort for our team," Logano said. "You look at where we ended in practice I wasn't too worried about where our practice speeds were, but it wasn't very glamorous that's for sure. 
"The first round I was like, 'Maybe I was a little overconfident going into this one.'  We were 22nd after the first round and (crew chief) Todd Gordon made some good adjustments.  I made some adjustments on my line and was able to get some speed out of our car and I think we were seventh on the next one and then second the last, so I'm proud of my team."
The Chevy show
Although Toyota experienced one of its best time trials of 2015, Thursday marked the first session of 2015 that a Chevy did not qualify among the top five. 
Kevin Harvick, who has started among the top-five in six of 11 races this season, posted the best lap in the third round and will roll off eighth on Sunday. The Chevys of Kyle Larson and Martin Truex Jr. comprise Row 5.
"We were just too tight," Harvick said. "The Budweiser/Jimmy John's Chevrolet team worked really hard all day and that gives us a decent starting position for Sunday.  It's a long race and we will have to keep up with our adjustments to stay up front all race long."
None of the Hendrick Motorsports Chevys transferred to the final round. Kasey Kahne's session ended after the first round due to a punctured tire. Jimmie Johnson, Dale Earnhardt Jr. and Jeff Gordon could only muster the 13th,15th and 18th fastest times in the second round. Despite a lackluster qualifying effort which Gordon characterized as "disappointing", he believes the No. 24 Chevy will be ready come race time. 
I certainly know we have a much better car than that.

Jeff Gordon
"The car definitely had speed in it," Gordon said.  "That first run the car was near perfect.  I was really happy with it and looking forward to the next session, maybe even the third session.  We knew that the track would probably tighten up.  I carried a lot of speed down into (Turn) 1 and just never could get to the white line.  Looking at the times that the guys ran up top, up front there I think I had to be that aggressive.  But at the time I was thinking maybe I drove in there a little bit too aggressive. 
"I certainly know we have a much better car than that.  It's a shame for the Drive To End Hunger Chevrolet team that we weren't able to back up what we did the first time out there.  But now we just go to work on it for the race." 
Go or go home
Jeb Burton, Jeff Green, Travis Kvapil, Brendan Gaughan and Mike Bliss missed the show. Bliss added a bit of drama to qualifying when he spun coming off of Turn 4 in the first round and slid the through the frontstretch grass.