Subscribe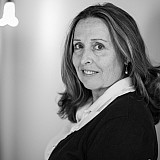 Joe Gibbs Racing shows dominance with different aero packages.
Matt Kenseth's cry claiming domination after winning the Pure Michigan 400 was no exaggeration on Sunday.  
Kenseth showed his hand on Friday with the fastest car in qualifying — but it didn't matter. The competition had absolutely nothing for the No. 20 Dollar General Toyota — which led 146 of 200 laps at Michigan International Speedway. 
My car took about five laps to get going, but once it got going it was pretty stellar.

Matt Kenseth
Despite eight cautions which slowed the action only temporarily, Kenseth was able to either work his way back to the front with a push from a Joe Gibbs Racing teammate or took the point after pit stops cycled out. 
"Good job guys, Kenseth yelled after winning his third race of the season and his 34th career Sprint Cup victory overall. "It was all you guys, you brought the machine."
Although Kevin Harvick had a great push from fellow Chevy driver Martin Truex Jr. on the final restart with 13 laps remaining, Kenseth could rely on a nudge from teammate Denny Hamlin — and that was all he needed to extend his advantage by 1.722-seconds at the finish line. 
"Denny did a spectacular job pushing me," Kenseth said. "From the restart zone to about turn two was like a superspeedway race – whoever got locked up and those Chevys could really hook up. Denny did a heck of a job giving me a good push there to get by. Honestly, the toughest one was with the 3 (Dillon). 
"We went back and forth a few times and made some contact there and it was hard to get away from him. My car took about five laps to get going, but once it got going it was pretty stellar."
No touching Kenseth
Harvick finished second followed by Martin Truex Jr., Austin Dillon and Hamlin. 
Harvick, who posted his fifth second-place finish in his last six starts at Michigan, acknowledged he had nothing for Kenseth at the end.  
"We just fought a lot of things today," Harvick said. "Just really proud of everybody on our Jimmy John's/Budweiser Chevrolet for fighting back today.  We had some handling issues at the beginning of the race and then they were able to really make the car handle a lot better and then we overcame the running out of gas there and we were able to put ourselves back in position up in the front. 
"The No. 20 (Kenseth) was the class of the field today, but everybody on our Jimmy John's team did a great job."
Harvick remains the points leader with a 48 point advantage over Joey Logano with five Chase spots remaining to be decided over the next three races.
Despite major issues for Clint Bowyer, who wrecked on the backstretch after contact from Ryan Newman on Lap 126 and finished 41st, the No. 15 Toyota only dropped to 15th-place in the standings. 
JGR in a league of their own
JGR's Carl Edwards finished sixth followed by Logano — the highest finishing Ford in the field. Ryan Newman, Brad Keselowski and Dale Earnhardt Jr. rounded out the top 10. 
For JGR, it was a complete sweep at the tracks where NASCAR was incorporated new aero packages into the equation. Kyle Busch won at Kentucky Speedway where Sprint Cup used the low downforce package and at Indianapolis Motor Speedway, where competitors were introduced to the high drag configuration. Kenseth's win on Sunday, also with the high drag package was clearly proof of the company's ability to not only adapt but persevere. 
"We had really fast cars when we first got here," Kenseth said. "We made a lot of speed and we got it handling really good. They made great adjustments so the race was a lot like we thought it was going to look like, but we were just hoping we would have enough speed and be out front. 
"We had perfect strategy and pit stops and the restarts were just good enough to hang on. Everything fell our way." 
Kyle Busch finished 11th after starting from the rear of the field in a backup car.