Subscribe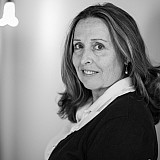 As Busch recovers from a broken leg, truck champion looks to make his first Sprint Cup start.
DAYTONA BEACH, Fla. - Joe Gibbs Racing has confirmed that Matt Crafton will fill in for Kyle Busch in the No. 18 M&Ms Toyota for the Daytona 500 tomorrow.
He was being fitted for his seat on Saturday night.
Injury sustained
Busch sustained a right lower leg compound fracture and left mid-foot fracture  on Saturday after slamming nose first into a concrete wall on the inside of the track entering Turn 1 during the XFINITY Series race at Daytona International Speedway on Saturday. A return date has not yet been determined.
The 29-year-old Las Vegas native has not missed a race since the fall event at Texas Motor Speedway in 2011.
Tried and true ... Jones denied
Crafton has won consecutive Camping World Truck Series titles in the No. 88 Toyota Tundra for ThorSport. Although the 38-year-old Tulare, Calif.-native has yet to make a Sprint Cup start, he's competed in 339 truck races, posted five wins, seven poles, 76 top fives and 193 top 10 finishes.
His average finish during his two truck titles was seventh in 2013 and eighth last season. Crafton has four starts in the XFINITY Series with two top-fives and three top 10 finishes.
Sources tell Motorsport.com that JGR's first choice was development driver Erik Jones. However, despite four wins in 18 truck starts and three top 10s in four XFINITY Series races, NASCAR wouldn't approve the 18-year-old to make his Cup debut in the Daytona 500.