Subscribe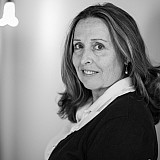 Truex hopes to jumpstart his season at the Monster Mile
If there's a track where Martin Truex Jr. can turn his season around, it would be Dover International Speedway.
While Truex' transition from Michael Waltrip Racing to Furniture Row Racing has been a challenge, the 33-year-old Mayetta, N.J.-native considers the Monster Mile his hometown track. He earned his first Sprint Cup win at Dover in June 2007 and has posted two poles in his last eight starts.
Although Truex hasn't scored a top-five at the track since, there's still a comfort level that exists for the driver of the No. 78 FRR Chevy.
"Going to your home track is always an uplifting feeling and that's the way I feel about the Dover race this weekend," Truex said in a release. "I personally like the Dover track and the challenges of the one-mile all-concrete oval.
"Dover always carries a special fondness for me since it was the site of my first NASCAR Sprint Cup victory."
Martin Truex Jr., Furniture Row Racing Chevrolet
Following a breakthrough season for Furniture Row Racing last year with Kurt Busch, 2014 has been an uphill climb for the Denver-based operation. Although Truex qualified on the front row for the Daytona 500, 30 laps into the event, the engine blew on the No. 78 Chevy. Truex finished 40th and has tried to dig out of that deficit ever since.
Last week before the 600, Truex flew out to Colorado for a little quality time with the FRR crew. The team really appeared to be on the same page at Charlotte Motor Speedway and Truex posted his fifth top 15 qualifying effort of the season.
Once the Coca-Cola 600 began, he quickly moved up into the top 10 by the 10th circuit. By Lap 214, Truex was running fifth and rose to fourth by the seventh caution. On the final restart with 17 laps remaining, Truex appeared headed for his first top-five finish with FRR when the right-rear drive-plate failed and he was forced to pit with nine circuits to go.
"I didn't know if I should leave Charlotte excited about the additional speed we found or disappointed that we weren't able to close the deal," said Truex, who finished for 25th. "It just seems like the bad luck won't go away for us. But we're going to continue to plug away and hopefully the speed we had in Charlotte will carry over to Dover."
Truex qualified 16th for Sunday's Fed Ex 400 with a lap of 162.844 mph. Brad Keselowski earned his second pole of the season with a new track record of 164.444 mph.
With just one top 10 (Richmond) over the next 11 races and an average finish of 23.1 for the season, it's going to be difficult for Truex to overcome his current 26th-place in the point standings. But June, which happens to be the driver's birth month, poses a good stretch of races for Truex.
Race winner Martin Truex Jr., Michael Waltrip Racing Toyota celebrates
In addition to Dover, where Truex performed the Goodyear tire test on May 6 and 7, FRR tested earlier this week at Pocono Raceway in preparation for next weekend's race. Then it's off to Michigan International Speedway, where Truex finished third, his third top five at the track and Sonoma Raceway where he picked up his second career Cup win last year.
"It felt like we turned the corner in Charlotte," said FRR general manager Joe Garone. "Even though we broke a part, I look at it as we ran in the top 10 all night long. I think we have something to build on."