Subscribe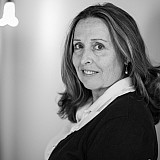 The No. 78 Furniture Row Chevy celebrates second team win.
Martin Truex Jr. finally had something to show for leading the most laps in a race — the trophy. 
After leading the most laps at Kansas, Charlotte and Dover and not a checkered flag to show for his effort, Truex finally broke a  69-race winless streak with his first career victory at Pocono Raceway. 
Truex qualified third, took the lead from Carl Edwards on Lap 15  and led at total of 97 laps. He held off Kevin Harvick in the closing laps four times before beating the No. 4 Chevy to the line by 1.34-seconds for his third-career Sprint Cup win on Sunday. 
"It just feels unbelievable," Truex said. "I can't thank these guys enough on the Furniture Row Chevrolet. What a great group of guys. I knew we were going to get one. Everyone kept asking, 'when are you going to win, when are you going to win? What's going on?' 
"I knew we had the team. I knew we had what it took. I had to get things to play out the way we needed them to. I'm just on cloud nine right now. It's just awesome."
For Truex, it was his first victory since Sonoma Raceway in 2013. For Furniture Row Racing, it was the first career win for crew chief Cole Pearn and just the second victory for the company. Regan Smith was the first driver to take the No. 78 Barney Visser-owned Chevy to Victory Lane at Darlington Raceway in 2011. 
Harvick, Jimmie Johnson, Joey Logano and Kurt Busch rounded out the top-five finishers in the Axalta 400. 
"We just couldn't go on restarts, we were really bad in third gear, we just had to go in defense mode," Harvick said. "We struggled in Turn 1 with our splitter on the ground. But good job overall for our Budweiser team. Things just aren't lining up to win races right now. All in all everyone is doing a great job. 
"I'm really happy for Martin. I know he went through a lot — and for him and Sherry (Truex' girlfriend) — if you're going to lose to someone today, that's a great person to lose to. "
The last two years have been difficult for Truex. While still under the Michael Waltrip Racing roof in 2013, he lost his sponsor which led to the demise of his team. Truex joined the Denver based Furniture Row Racing for 2014 and midway through the season his girlfriend Sherry Pollex was diagnosed with cancer. 
Truex entered 2015 with a renewed commitment to FRR and his effort has paid off. Despite earning just his first win of the year on Sunday, Truex has amassed 13 top 10 finishes in 14 races. He led just one lap in all 36 races last year but this season the No. 78 Furniture Row Chevy has been to the point for 486 circuits - the most for Truex since 2007. 
And most importantly, Truex is locked into the Chase for the Sprint Cup after a two-year absence.
"Thanks to Barney Visser, Furniture Row, the fans, everyone that has made this possible," Truex said. "This last year and a half has been tough. This feels pretty dang good."
| | | | | | |
| --- | --- | --- | --- | --- | --- |
|  Pos.  |  No.  |  Driver  |  Car / Engine  |  Laps  |  Margin  |
| 1 | 78  | Martin Truex Jr. | Chevrolet | 160 | --  |
| 2 | 4  | Kevin Harvick | Chevrolet | 160 | 1.346 |
| 3 | 48  | Jimmie Johnson | Chevrolet | 160 |   |
| 4 | 22  | Joey Logano | Ford | 160 |   |
| 5 | 41  | Kurt Busch | Chevrolet | 160 |   |
| 6 | 20  | Matt Kenseth | Toyota | 160 |   |
| 7 | 1  | Jamie McMurray | Chevrolet | 160 |   |
| 8 | 42  | Kyle Larson | Chevrolet | 160 |   |
| 9 | 18  | Kyle Busch | Toyota | 160 |   |
| 10 | 11  | Denny Hamlin | Toyota | 160 |   |
| 11 | 88  | D.Earnhardt Jr. | Chevrolet | 160 |   |
| 12 | 16  | Greg Biffle | Ford | 160 |   |
| 13 | 5  | Kasey Kahne | Chevrolet | 160 |   |
| 14 | 24  | Jeff Gordon | Chevrolet | 160 |   |
| 15 | 19  | Carl Edwards | Toyota | 160 |   |
| 16 | 13  | Casey Mears | Chevrolet | 160 |   |
| 17 | 2  | Brad Keselowski | Ford | 160 |   |
| 18 | 33  | Ty Dillon | Chevrolet | 160 |   |
| 19 | 3  | Austin Dillon | Chevrolet | 160 |   |
| 20 | 51  | Justin Allgaier | Chevrolet | 160 |   |
| 21 | 14  | Tony Stewart | Chevrolet | 160 |   |
| 22 | 15  | Clint Bowyer | Toyota | 160 |   |
| 23 | 55  | David Ragan | Toyota | 160 |   |
| 24 | 6  | Trevor Bayne | Ford | 160 |   |
| 25 | 40  | Landon Cassill | Chevrolet | 160 |   |
| 26 | 7  | Alex Bowman | Chevrolet | 160 |   |
| 27 | 38  | David Gilliland | Ford | 160 |   |
| 28 | 35  | Cole Whitt | Ford | 160 |   |
| 29 | 98  | Josh Wise | Ford | 159 | 1 Lap |
| 30 | 34  | Brett Moffitt | Ford | 158 | 2 Laps |
| 31 | 27  | Paul Menard | Chevrolet | 158 | 2 Laps |
| 32 | 83  | Matt DiBenedetto | Toyota | 158 | 2 Laps |
| 33 | 26  | Jeb Burton | Toyota | 158 | 2 Laps |
| 34 | 46  | Michael Annett | Chevrolet | 158 | 2 Laps |
| 35 | 32  | Travis Kvapil | Ford | 157 | 3 Laps |
| 36 | 23  | J.J. Yeley | Toyota | 155 | 5 Laps |
| 37 | 10  | Danica Patrick | Chevrolet | 153 | 7 Laps |
| 38 | 47  | A.J.Allmendinger | Chevrolet | 143 | Radiator |
| 39 | 31  | Ryan Newman | Chevrolet | 141 | Accident |
| 40 | 62  | Brendan Gaughan | Chevrolet | 129 | Electrical |
| 41 | 9  | Sam Hornish Jr. | Ford | 120 | Accident |
| 42 | 17  | R.Stenhouse Jr. | Ford | 105 | 55 Laps |
| 43 | 43  | Aric Almirola | Ford | 88 | Engine |