Get alerts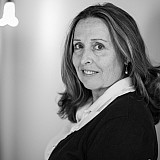 Furniture Row Racing settles into second season with Truex, reveal Visser Precision as associate sponsor.
CHARLOTTE, N.C. –Furniture Row Racing kicked off Chevrolet Thursday on the Charlotte Motor Speed Media Tour with a sponsorship announcement and welcomed news for the NASCAR community.
Martin Truex Jr., who drives the No. 78 Furniture Row Chevy, reported that his girlfriend Sherry Pollex is winning her battle with cancer and "things couldn't be going any better".
It's been a tough road, and obviously it's had its challenges.

Martin Truex Jr.
"She finished her last round of chemo, which was great," Truex said. "We had a little celebration for her. She's feeling good, and it seems like every day she's getting more back to normal, and it's only been four days. So, hopefully, in the next couple weeks she's going to be back to her old self, running 180 miles an hour.
"It's been great to see. It's been a tough road, and obviously it's had its challenges. But, all in all, she did an amazing job. She's special. The way she was able to get through it—like no one had ever done before—was inspiring. It's going to make me work harder, that's for sure."
Up to speed
Last year was a struggle for Truex as he tried to balance her personal life along with transition of moving from Michael Waltrip racing to FRR. While Truex didn't have teammates in the traditional sense, he was able to acclimate to FRR's technical alliance with Richard Childress Racing by season's end.
"As the year went on and towards the end of the year, we started performing better," Truex said. "We were able to share some information with them and those guys weren't feeling like we were taking, taking, taking. It started to feel good. It started to work well.
"Being a single-car team is tough but that makes it a whole lot easier for us, especially for me to be able to talk about cars and compare set-ups. My good friend Ryan Newman is over there and that has definitely helped the communication flow as well. Having a year under our belts and working together they're starting to get a feel for who I am and what I like and how we can work together. I expect that to get stronger this year, so that's a good thing to have on our side."
New support
The team also announced that Visser Precision will serve as an associate sponsor on the No. 78 Chevy this season.
The Denver-based company specializes in advanced manufacturing solutions using special alloys, precision machining, amorphous metal casting and 3D metal printing.
The company is owned by Barney Visser, who also owns FRR, and is overseen by former NASCAR crew chief and race engineer Ryan Coniam.
"This is an exciting move for not only our teammates at Visser Precision but also for our growing list of domestic and international clients," said Coniam. "Visser Precision with its advanced technologies shares many of the same attributes that you will find in the high-tech, competitive world of NASCAR.
"There is definitely some DNA between the two businesses and we are thrilled to be included with Furniture Row Racing."