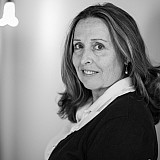 Ambrose plans to remain in NASCAR while Richard Petty Motorsports steps up program and contemplates manufacturer change
CONCORD, N.C. – Marcos Ambrose expects to be racing with Richard Petty Motorsports next year.
Although he has yet to sign a new contract, Ambrose told Motorsport.com , "There are a lot of changes in the midst at RPM and I'm part of that. I have to renew my contract with them, but I'm gonna do whatever I can to get Richard Petty where he wants to go and his whole company."
Ambrose joined RPM in 2011. After just over two full seasons on the Sprint Cup tour, Ambrose earned his first of consecutive wins at Watkins Glen that August. He also won a Nationwide Series race for the company at Montreal. Ambrose is currently 19th in the point standings. His best finish this season was fifth twice – at Bristol Motor Speedway and Martinsville Speedway.
Despite rumors that the 37-year-old might return to Australia at season's end, but Ambrose acknowledged that he's committed to RPM.
"I've been part of the Petty Motorsport family since they went through all the turmoil with the (George) Gillett crossover and they've gone through various stages," Ambrose says of the merger of Richard Petty and his investor Andy Murstein of Medallion Financial. "Obviously, they had to really just get some stability and then now we've gotten past stability and we're working toward the future and bringing new sponsors to NASCAR. We definitely have more funding, we have more infrastructures, we have better people around us, and I think you're going to the next level for Richard Petty Motorsports.
"I have seen direct results of the extra money that's gone into our company. I think we needed it to keep up and we certainly have made up some ground since 2013, but we've got a ways to go. You've got to look at everything to get better and I know that everybody at Richard Petty Motorsports is doing that, they really are looking at it from the outside-in, seeing what they can do and where they need to go to be the best they can be."
And that could include a manufacturer change next season. RPM debuted as a Dodge team following the name change from Gillett Evernham Motorsports in 2009. Toward the end of the year, the organization transitioned to Fords and have raced Fusions exclusively ever since.
However, as Motorsport.com reported last month, RPM is currently shopping for a new technical partner. While Ambrose, a long-time Ford driver, has yet to offer input on the decision, he believes, we have a great opportunity at Richard Petty Motorsports to improve the situation".
"Whenever you get a period of time like this where you can shuffle the cards and shuffle the deck, it allows your team to get better," Ambrose said. "So I think they're in a great position. They've got choices, which is the most important thing, and I'm sure they'll make the right choices for Richard Petty Motorsports and I fully support them whatever they choose to do."