Get alerts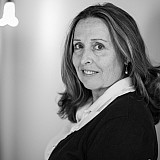 Sprint Cup stars should not be used as crash test dummies.
It's a running joke in NASCAR that's simply not funny.
It there's an inch of unprotected wall at a race track, Jeff Gordon will find it.
On Sunday, Gordon was running 10th when he was caught up in a four-car accident triggered by Denny Hamlin on the backstretch at Atlanta Motor Speedway. Gordon had cleared Hamlin and "stood on the gas". However, Hamlin tagged Ryan Newman, who clipped Jamie McMurray and shot the No. 1 Chevy straight into Gordon's Chevy.
"After that I was just along for the ride," Gordon said. "It wouldn't have been too bad except that I found that one spot where there's no SAFER (Steel and Foam Energy Reduction) barrier. I can't believe it. That's amazing to me. Anyway, hopefully soon that will get fixed. It was a pretty big impact.
"I hate it for this team. We were struggling. We didn't have the 3M Chevrolet that I thought we were going to have, but we weren't giving up on it. We were going to make gains and we finally got ourselves in the top 10 and I think we had a shot of getting into the top five. But obviously it's not the way we want to start our season."
Protecting our greatest assets
Gordon, who is running his 23rd and final full-time season in Sprint Cup, dropped into a tie for 35th in the point standings after finishing 41st. But the results could have been far worse. In the XFINITY Series season opener at Daytona International Speedway last month, Kyle Busch left the track with a compound fracture of the right lower leg and left mid-foot fracture after slamming nose first into a concrete wall. Upon seeing Gordon's wreck in Sunday's Folds of Honor 500, Busch tweeted:
(No) concrete solution
After Busch's accident at Daytona, Speedway Motorsports met with NASCAR and elected to add a 130 linear feet of protective barrier on the inside wall of Turn 4 and exiting pit road towards Turn 1 prior to last weekend's races. Three tractor trailers with more than 1,100 tires were delivered before teams took to the track.
But unfortunately, Gordon's car crashed into an unprotected concrete wall.
Upon hearing the news, race winner Jimmie Johnson's first response was, "Again?"
It's unfortunate we're so many years removed from the inception of the SAFER barrier.

Jimmie Johnson
"That man will find a spot," Johnson said of his Hendrick Motorsports teammate. "Thankfully, there's a lot of people paying attention to it and we can get this addressed. I'm under the impression that all the tracks are onboard and NASCAR is onboard.  It's unfortunate we're so many years removed from the inception of the SAFER barrier. I think we're on the right track and have it everywhere it needs to be.
"We just need to send Jeff out on the track and find the places to put them. That guy will find the openings."
And Gordon has. His vicious hit at Las Vegas Motor Speedway in 2008 was a catalyst for additional SAFER barriers on the 1.5-mile track where NASCAR will compete this weekend. NASCAR officials toured LVMS on Monday. A track representative told Motorsport.com any decision on possible changes "if anything, should be made (on Tuesday)."
No time to waste
Prior to the 2015 season, SMI conducted a safety overview of its tracks and had plans to install additional SAFER barriers at Charlotte Motor Speedway, Kentucky Speedway and New Hampshire Motor Speedway before their first races of the year. Atlanta had scheduled a "further review" of SAFER barrier installation to come after last weekend's events – and before Gordon slammed into the inside retaining wall on Sunday.
The track released the following statement on Sunday, "Atlanta Motor Speedway is dedicated to providing the safest possible facility for fans and drivers."
Still, despite the advancements in safety of the last two decades, NASCAR and tracks cannot afford to become complacent.
Concrete walls just aren't acceptable any more, especially when the technology exists to use something that's better.

Denny Hamlin
On Friday, when Hamlin was asked about Busch's accident and the amount of SAFER barriers throughout the circuit, he told Motorsport.com, "It's got to get better, we know that for sure."
In 2013, Hamlin suffered a compression fraction in his spine after he slammed the inside wall at Auto Club Speedway and ended up in a California hospital. He missed the next four races.
"We saw this two years ago when I got hurt and they fixed it at one track," Hamlin said. "But it's a bigger problem than that. I was made aware of a lot of race tracks and kind of caught a little flak for calling out tracks that didn't have SAFER barriers where they should. But now those race tracks need to. We've got to make these places safer.
"We're running speeds that are dangerous. Concrete walls just aren't acceptable any more, especially when the technology exists to use something that's better."
Long-term effects
Like Gordon, Hamlin has experienced chronic back issues for years. The 34-year-old driver did not start racing full-time in NASCAR until 2005, four years after Dale Earnhardt's death forced the sanctioning body and tracks to review previous safety practices. In the last 15 years, the sport has seen dramatic improvements when it comes to developing safer cars, better restraint systems and helmets.
The SAFER barrier, which was initially developed over a four-year period at the University of Nebraska-Lincoln, was first installed at the Indianapolis Motor Speedway in 2002. Over the next few years, most oval tracks used some form of the SAFER barrier or soft walls in recommended areas.
In the last decade, however, the addition of SAFER walls has been more of a reactionary move that a precautionary step. Unfortunately, Gordon's wrecks have spurred the expansions. That needs to change.
Gordon's frustration at the lack of SAFER barriers was evident when he climbed from his car Sunday at Atlanta. At least the four-time champion was able to walk away.
All we can do now is hope they do it as fast as they possibly can.

Jeff Gordon
"I knew it was a hard hit," Gordon said after leaving the infield care center. "I was like 'man I can't believe…' I didn't expect it to be that hard.  Then I got out and I looked and I saw 'Oh, wow, big surprise--I found the one wall here on the back straightaway that doesn't have a SAFER barrier.' 
"I don't think we can say any more after Kyle's incident at Daytona. Everybody knows we have to do something and it should have been done a long time ago.  All we can do now is hope they do it as fast as they possibly can."