Subscribe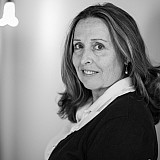 Front Row Motorsports is entertaining different manufacturing options for 2016.
General Manager Jerry Freeze told Motorsport.com he's assessing what the best opportunity would be for the three-car operation. 
Switching manufacturers?
In 11 seasons, FRM has fielded Chevrolets, Dodges and most recently Fords — since 2010.
"There's a couple of things we've been looking at really hard but we haven't come to any final decision yet," Freeze said. "We're going to need to because we need to in the next week or two because we're going to need the off-season to obviously ramp up with some of the changes coming down the pike — even if we remain doing what we're doing. There's a lot of changes coming down the road with the Fords, and we need to adapt to that.
"So it will be a very busy off-season regardless of what we do. We just have to figure out what's best for us."
The Bob Jenkins-owned team won it's first and only race with David Ragan in 2013. David Gilliland is the only driver who remains on the roster from that season. The 39-year-old veteran is currently 32nd in the point standings. 
Cole Whitt, 24, has also run the full season with Front Row Motorsports trails Gilliland by one spot. Seven different drivers have piloted the No. 34 Ford with Brett Moffitt running the balance of the races (24). 
Driver lineup yet to be finalized 
What drivers will fill the Front Row Motorsports' seats in 2016?
"We're not there yet," Freeze said. "Again, it's kind of all tied up with what's going to put us in the best place for competitive reasons — along with the financial part — and just kind of weigh out both the as much of the financial part and as much of the competitive part as you can to have the best package put together."
With Furniture Row Racing moving to Toyota next season, Richard Childress Racing could include FRM into its technical alliance. Currently, JTG/Daugherty and Germain Racing remain RCR partners.
One option presented to Front Row Motorsports -- that was similar to the deal presented to Richard Petty Motorsports earlier this year — would include Brian Scott as the driver with a built in sponsor. 
"There are certainly still some things that need to be decided," Freeze added. "We're just trying to stay in the mix. We're just really, really, really trying to make this situation more competitive next year. 
"Things have been kind of stagnant the last couple of years. It's hard. When you look at who's  ahead of us, you have Harry Scott's cars, Tony Stewart, Roush. Those are some dadgum good teams up there and we want to be in that mix. We're just trying to figure out what will be the best road for us. Stay tuned."