Get alerts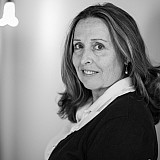 Earnhardt balances practice and potty training in Phoenix.
AVONDALE, Ariz. – Two months ago, Dale Earnhardt Jr. lost his friend and companion of 10 years, Killer, to cancer.
On Friday, Earnhardt introduced his new Irish Setter Gus, on Twitter:
While it sounds like Gus could use a little more training, his master was solid in practice on Saturday at Phoenix International Speedway. In morning practice, Earnhardt posted the 11th fastest lap.
That's definitely a better direction.

Dale Earnhardt Jr.
"That was a whole lot better for me," Earnhardt said after crew chief Greg Ives made adjustments to the No. 88 Nationwide Chevy. "The rear is back under the car and the center is a lot better. That's definitely a better direction."
Earnhardt jumped up to sixth (136.075mph) on the speed chart in Happy Hour. Kevin Harvick led the session with a lap of 136.555 mph. Earnhardt was very cognizant of the other drivers lines and impressed upon his spotter T.J. Majors to "keep an eye on their lines in (turns) 3 and 4, if they do anything different, if they use the apron in one and two (or) if they diamond 3 and 4 a lot."
At the end of final practice, Earnhardt reported he was "still loose in the braking off of three".
"As soon as I come off the brakes I'm tight through the center waiting on the throttle, tight off, same thing off of two," Earnhardt said. "I'm not quite as loose off of Turn 1 but loose off of 3, for sure."
Earnhardt rolls off 16th for Sunday's CampingWorld.com 500.