Get alerts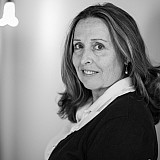 Drivers council members respond to changing aerodynamic packages.
Sprint Cup competitors met with representatives from NASCAR on Saturday morning at Watkins Glen to discuss aero packages — and when to schedule the next drivers council meeting.
Drivers were told the sanctioning body will likely stick with the current aerodynamic package for this year's Chase for the Sprint Cup.
However, in 2016 NASCAR will incorporate the low-downforce aero package — which was run at Kentucky Speedway last month and will be used again at Darlington Speedway with race-specific tires -- at most tracks. 
If the high-drag aero package, which was used at Indianapolis Motor Speedway, enhances the competition at Michigan International Speedway next weekend, then NASCAR would incorporate that configuration on car setups at Michigan, Auto Club Speedway and Pocono Raceway in 2016. 
After his win in the Xfinity Series race on Saturday, Joey Logano told motorsport.com he feels "It's good for all of us to sit down and talk about the future of our sport…where the sport is going."
Logano said the drivers gave "feedback" from the high drag experience at Indianapolis Motor Speedway two weeks ago, offered their expectations for Michigan and "what we can do better" moving forward.
 I though it was a good back and forth and that's what we need.

Joey Logano
"It's good for us all to have that open dialogue," Logano said. "There's really no meeting structure. It's just, 'hey, what did you think?' Then we talk it out. I though it was a good back and forth and that's what we need."
Go with the flow
Since Logano has adapted well to the changes NASCAR adopted for both Kentucky and Indy, where he finished second to Kyle Busch in each event, it doesn't really matter to him if the modifications are implemented now or next year.
But what concerns Logano is the toll the additional work takes on the race teams.
"Either way I think we're fine," said Logano, who is currently second in the point standings. "As a driver I don't care. As a team, when you change a rules package either way, it's a lot of work for your guys. It's killing a lot of guys work-wise because you're working so hard and you don't even have a break to have a life, really, outside of the sport. We're all trying to figure out an answer for that.
"But as a driver, it really doesn't affect me much. We ran good with all three packages. But when you make rules packages, it's tough. It's a lot of work with simulation and seven post and all the other testing for the teams."