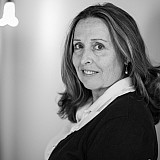 Team XTREME recovers stolen race car early Saturday morning
HAMPTON, Ga. – Team XTREME Racing's No. 44 Chevy was discovered by officials overnight in Loganville, Ga.
The team first reported the car missing from the Drury Inn in Morrow, Ga. Friday morning.
Team owner John Cohen told Motorsport.com he received a call from Gwinnett County Police at about 3:30 this morning after "Philip Whitmer spotted it and called 911."
Cohen tweeted out the following photo:
Cohen added, "Nothing was taken out of the car or damage. The truck, trailer and a gear is still missing." Cohen said the car was already "loaded on a flatbed and headed to Mooresville," N.C. where the team shop is located.
Although driver Travis Kvapil was unable to qualify for this weekend's Folds of Honor/Quik Trip 500, Cohen said Team XTREME will go to Las Vegas next weekend.