Subscribe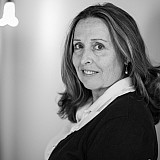 If Joey Logano was searching for motivation entering Martinsville Speedway, he found it Thursday night.
Logano watched the replay of last November's race when Matt Kenseth punted the No. 22 Ford entering Turn 1 with less than 50 laps remaining in the Goody's 500. 
"To be quite honest with you it's hard erase it from your mind," Logano said after winning the pole of Friday. "It happened. It's in the past though, but it is something that drives you.  You've got to use things like that to motivate you – not only you and your team.  
Kenseth vs. Logano
"I think re-watching the race and stuff like that, if that doesn't give you a little fire, nothing does. I know I felt really excited and really pumped up and jacked up to come to this race track and show what we're made out of."
Two races prior to the Logano-Kenseth incident, Logano knocked Kenseth out of the lead at Kansas Speedway after the No. 20 Toyota led 153 of 269 laps. His wreck at Charlotte one week earlier, compounded by his 14th-place finish at Kansas inevitably eliminated Kenseth from transferring to the third round of the Chase. 
Kenseth exacted his revenge at Martinsville. Admittedly, after reliving the accident — and reminiscing of what ultimately could have happened in the race and potentially with the title — Logano "went to sleep not very happy, but ready to go." 
"It's a motivator"
But Logano also found something to fuel him.
"It is a motivator," Logano said. "There's no doubt and as an athlete you should use things to motivate you. You should use things to fire you up. That's what I think drives people to work harder and to have that right attitude.  
"That drive is something I've learned there's another step inside of me that day and being able to reach that and achieve that on a consistent basis is something I find very important to reach, so I definitely used that. I use it as something that was a good thing that day. It's hard to take something good out of that day, but I found something that I feel like was larger than a championship in my eyes."
Becoming a Martinsville ace
Logano's second-place result to Denny Hamlin in 2010 — his only top-five finish at Martinsville with JGR — is also his best finish at the track. On Sunday, Logano is looking on improving his record. Prior to his wreck last fall, Logano posted three-straight top fives and had led laps in every race. But in his last start at Martinsville, Logano had ran a career-high 207 circuits before Kenseth ended his day — and any opportunity for the win.  
"The track went through a little bit of a swing as the race went and we made some good adjustments to our car to get the speed out of it that we needed to, and I felt like at that point in the race, towards the end there, we were the best car on the race track," Logano said. "As the leader kind of pulling away, I felt like we just had to run our race and everything was gonna go fairly smooth from there. There wasn't many laps to go, so that gives us some confidence.  We know what to do and how to work and go fast here.  
"Do I feel like we should have won the race? It's hard to say. There are so many things that could have happened. We could have had another caution and we could have had a different strategy or had a bad restart or maybe a pit stop went wrong. It could have been anything, so it's hard to say did that cost you a win. Who knows, but it definitely didn't help. We know that."
When it comes to discussing short track aces — particularly at Martinsville Speedway — Logano's name isn't generally one of the first that comes to mind. It should be. Since joining Team Penske in 2013 — and before Kenseth wrecked him last fall — Logano's average finish at the half-mile track was 9.8. His average qualifying effort in the No. 22 Ford is 2.57 bolstered by three consecutive poles. 
An impressive record, but no Grandfather Clock yet
On Friday, Logano became just the fifth driver to post three-straight poles at the paperclip-shaped track and the first since Jeff Gordon in 2003-2004. With Gordon out of the way, why shouldn't it be Logano's turn? 
"The fact of the matter is we don't have one of those trophies yet," Logano said of the famous grandfather clock awarded to the winning driver at Martinsville. "We've figured out the qualifying part really well, but we really want to be able to win this race. 
"This is something we've been really close to and we have a little extra motivation coming up here this week to really show what we're made of, so it's nice to be able to come up here and do what we know how to do, execute qualifying like we know how to at this race track.  
"Ever since we unloaded, it's been top of the board. It's a fast race car. We knew that. We just had to keep our heads in the game and do what we know how to do."