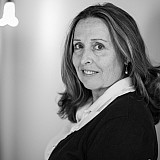 Joey Logano and Matt Kenseth will lead the field to the green flag at Richmond.
NASCAR might have a new Rocketman.
Joey Logano earned his fifth pole of the season and his second at Richmond International Raceway on Friday. 
Logano's lap of 126.470 mph earned him the 13th pole of his Sprint Cup career.
"It's pretty cool to get a couple of poles here this year," said Logano, who will start on the front row for the 10th time in 26 races. "This is a tough track to go fast." 
Matt Kenseth, who was second quick — and led the first two sessions — just missed Logano's mark after posting a lap of 126.357 mph.
"We're the best on stickers," Kenseth said. "I just didn't get the lap I wanted there at the end."
Brad Keselowski (126.351 mph), Kyle Busch (125.950 mph), David Ragan (125.827 mph) and Kevin Harvick (125.798 mph) rounded out the top six qualifiers. 
After last weekend's Southern 500 winner Carl Edwards ran the seventh fastest lap (125.733 mph), he acknowledged, "I overdrove (turn) one by about three miles ."
Kurt Busch, Jimmie Johnson, Tony Stewart, Kyle Larson and Austin Dillon will comprise the first six rows. 
"Too loose off of 2, first lap," Dillon told the crew over the radio. 
Round 2
Matt Kenseth lit up the track with a lap of 127.714 mph in the No. 20 Toyota during the second round of qualifying.
Joey Logano (127.539 mph), Jimmie Johnson (126.975 mph), Austin Dillon (126.856 mph), Kyle Busch (126.850 mph) and Kevin Harvick (126.802 mph) rounded out the top six fastest qualifiers in Round 2. 
David Ragan (126.654 mph), Kurt Busch (126.525 mph), Carl Edwards (126.523 mph), Kyle Larson (126.505 mph), Tony Stewart (126.399 mph) and Brad Keselowski (126.369 mph) all transferred to the final round. 
With Keselowski on the bubble, he had to plead with his team to stand on his time. 
"I want to stay here Paul (Wolfe)," Keselowski told his crew chief. "Even if we go back out the best I'm going to move up is one spot and we'll be screwed for the next round. I think we need to stay here."
The decision worked in his favor by earning a transfer spot.
Ryan Newman just missed moving on to the final round with a lap of 126.334 mph. 
"I messed up coming to the green in the first lap of Q2 But our Caterpillar Chevrolet feels pretty good. 
Round 1
Matt Kenseth set the pace for the first round of qualifying with a lap of 129.292 mph, followed by Ryan Newman (128.248 mph) and Jimmie Johnson (128.229 mph). Prior to Johnson's first attempt, his crew chief Chad Knaus offered a bit of advice. 
"The middle of 3 & 4 has some pretty good shade," Knaus said. "It should rotate pretty good for you...Remember, Jimmie, Earl (Barban, spotter), get up to speed on the back straightaway. Don't (screw) around!"
Kurt Busch (128.199 mph) ran the fourth fastest time, with his brother Kyle Busch (128.102 mph), Brad Keselowski (128.059 mph) and Stewart-Haas Racing teammates Danica Patrick (128.059 mph) and Kevin Harvick (127.974 mph) in tow. 
Ricky Stenhouse Jr. (127.938 mph), AJ Allmendinger (127.859 mph), Justin Allgaier (127.617 mph) and eventual polesitter Joey Logano (127.611 mph) rounded out the top 12. 
Red Flag
With less than four minutes remaining in the first session, Timmy Hill locked up the brakes in the No. 62 while making his qualifying run and left a plume of smoke entering Turn 1. NASCAR stopped the session to check the track. When the track returned to green, Denny Hamlin, Michael Annett, Trevor Bayne, David Gilliland, Jamie McMurray, Sam Hornish Jr., Reed Sorenson, Jeffrey Earnhardt, Landon Cassill, Paul Menard and Brian Scott made one last attempt at breaking into the top 24. However, only Scott (23rd) and Menard (24th) transferred to the second round. 
"We just didn't have the speed, really haven't had it all day long," said McMurray, who qualified 31st but just has to start the race to earn a place in the Chase for the Sprint Cup. "We'll have to go back and look at it and see if we can figure something out."
Clint Bowyer settled for 26th while Dale Earnhardt Jr., who was the first car on the track, posted the 29th fastest time. 
"Just don't have a good driving car, man," Earnhardt told the crew. "It's really loose on entry, just chasing the back."